Dan Haile, PCC, CPA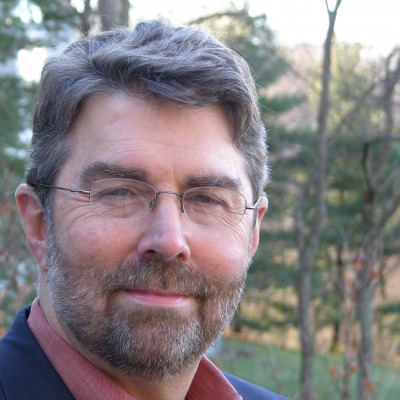 Pragmatic, interpersonally skillful leadership
Construction, Consulting, Education, Finance, Government, Health Care, Information Technology, Manufacturing, Real Estate, Retail
Executive Summary
Dan is a certified executive coach AND certified public accountant, and he is the managing principal for the firm Haile Coaching & Leadership LLC. Dan collaborates with companies and executives to heighten self-awareness and strengthen leadership, managerial, and interpersonal skills, yielding positive, long-term behavioral changes and ultimately, improved personal and organizational results. His clients have included companies and organizations such as Corrections Corporation of America, Vanderbilt University, Genesco, Hospital Corporation of America, Bridgestone/Firestone of North America, Belmont University, Ingram Industries, Fifth Third National Bank, Tennessee Housing Development Agency, Metropolitan Nashville Airport Authority, Wirtgen America, and Capella Healthcare. Dan has worked with coaching clients in a wide range of industries, including financial services, health care, education, manufacturing, retail, government, information technology, consulting, construction, and real estate.
Client Summary
Worked with CEO of large regional medical center to improve relationships with key direct reports, medical staff, and board of directors.
Helped transition new CFO for large metropolitan transportation agency into new responsibilities.
Worked with CFO and Audit Director for large state housing agency with assets totaling nearly $3 billion to strengthen interdepartmental and interpersonal effectiveness.
Coached CEO/Chief Medical Officer for chain of walk-in clinics on improving organizational skills and strengthening accountability with direct reports.
Helped strengthen leadership and management skills for leadership team of large area marketing/PR firm through a series of focused workshops.
Coached VP of Internal Audit through search and transition from chain of ambulatory surgery centers to large retailer, helping improve fit of key skills and identify key opportunities for growth.
Worked with seasoned finance professional and CEO of financial services start-up firm to improve self-awareness, strengthen relational skills, and manage stress for better outcomes.
Education and Credentials
Professional Certified Coach (International Coach Federation)
Certified Public Accountant
Certified Instructor, Model-Netics® Leadership/Management Program
Rule 31 Listed General Civil Mediator, Tennessee Supreme Court
BBA, University of Memphis, Accounting, magna cum laude
Experience
Haile Coaching & Leadership LLC – Managing Principal, 2007-present
Hospital Corporation of America – Vice President, Internal Audit, 1990-2006
Federal Express – Senior Ramp Agent, 1987-1990
Certifications
Myers-Briggs Type Indicator
Hogan Leadership Forecast Series
Leadership Agility 360
Lominger 360-Feedback Certification
Harvard University/MIT Program on Negotiation
Coaching Philosophy
Dan Haile creates value by helping his clients envision new approaches, new solutions, and new perspectives. Through coaching and consultation, he helps you and your team become better leaders and reach your goals by using proven tools and tactics. Today's business environment requires new kinds of leaders – ones who continuously develop new skills and sensitivities. Dan's intuitive pragmatism leads your organization and your team to new actions and practices that bring better results and greater satisfaction.
Community Activities and Personal Interests
Past President, International Coach Federation – Tennessee Chapter Board
Non-Violent Communication – Nashville Board
Cycling, traveling, guitar, reading, movies