Deborah Huisken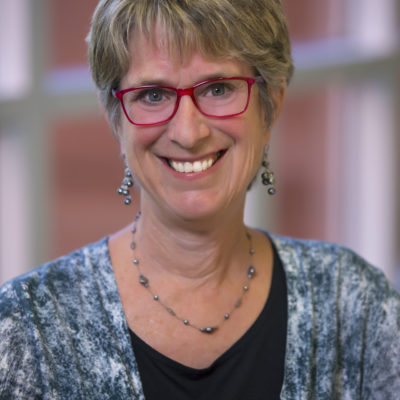 Embrace the chaos within to give birth to a Dancing Star
Arts, B2B, Education, Entertainment, FMCG, Information Technology, Manufacturing, Media, Professional Services, Sciences, Technology, Transportation
Executive Summary
Deborah Huisken, PCC is an executive coach, consultant, and thinking partner to innovative business leaders, executives, and owners.  She has helped owners stay the course, triple their revenue and reach profitability; executives take on higher-level challenges and better manage their teams; leaders grow existing initiatives and create new ones. She specializes in helping her clients understand at a deep and actionable level what is unique about them, and how to leverage that in the work they do.  Of particular interest is helping corporations identify, understand, and become more successful in working with the unrecognized or under-developed innovators and thought leaders in their midst.
Client Summary
Private clients have included mid- and senior-level executives from companies such as American Express, Apple Computer, Hewlett Packard, Digital Equipment Corporation, Silicon Graphics, London School of Economics, General Dynamics, SunTory, Philips, Pfizer, and the US Federal Government.  They have been native to countries around the world including Japan, Korea, Israel, England, Sweden, Trinidad, Ghana, Canada, UAE, and USA.
Education and Credentials
BA cum laude, Comparative Literature/Honors (French & Spanish) – University of Massachusetts/Amherst. Certification in teaching Secondary English
Experience
Founder, DANCING STAR INTERNATIONAL – UK & USA
1994 – Present
Thinking partner to innovative executives.
Executive coach, facilitator, advisor, and consultant to innovative, senior-level decision-makers internationally, using bespoke and off-the-shelf leadership and business development processes, both 1:1 and in groups.
Achieved up to 31% annual growth rates.
Created five profitable businesses on two continents.
Executive Coach
2000 – Present
One-on-one and team coaching with SME executives, high potentials, coaches, and OD consultants, provided internationally by phone and Skype.
Partner with clients to increase profits (up to 30% annual); transition to leadership roles; set and execute strategy; grow staff; transition existing employees into new roles and responsibilities.
Cross-cultural experience includes private Fortune 500-level clients from Canada, UK, Japan, Sweden, Trinidad, Israel, Korea, and the US.
Facilitator, Catalysts Developmental Workshop Series
1995 – Present
Created, marketed, launched, and facilitate experiential leadership development retreats and workshops for audiences around the world, face-to-face & virtually.
Participants have reported more effective communication, tangible progress on career and business development, and increased capacity to deal with change.
CreatedYour Uniqueness Is Your Business teleseminar and on-line course.
Facilitated workshop to re-energise a Polish healthcare education program.
Invited to offer my Dance of Leadershipexperience to audiences in China (200+ business leaders), Europe, and the US.
Facilitation (and public speaking) in the US, Europe, S. Africa, and Asia.
Coach and Director of Operations for youPlus, USA
2008-2009
Asked to take leadership role in this coaching company with a vision of bringing "coaching to the masses".  Led a key development project; coached senior staff within the team.
Outplacement Advisor, USA
2003 – 2005
Provided career transition services for clients via Lee Hecht Harrison.
Combined traditional outplacement skills training with industry experience to help job seekers find new jobs and new callings.
Championed unrecognized high-potentials into career-building positions.
Corporate Consultant, UK
1994 – 1998
Provided results-driven, B2B Marketing Communications and business development solutions to international clients, on both long- and short-term contracts.
Helped win back UK client's largest customer segment (~ 45% of the business).
Completed a becalmed UK channel-marketing project that provided innovative infrastructure for what is now a $350M (£200M), European-wide program.
Certifications
Hogan Assessment Systems (certified in HPI, HDS, & MVPI), USA
ISPI™ (Innovation Strengths Preference Indicator®) Certified Practitioner, Idea Connections Systems, USA
Professional Certified Coach (PCC), the International Coaches Federation, USA
Certified Professional Co-Active Coach (CPCC); Coaches Training Institute, USA
Other Professional Development:
Practitioner, Inner Harmony Process, True Purpose Institute (2015)
Black Horse Wisdom, Eponaquest, USA (2014)
Shadow Coaching Advanced Training; School for Shadow Coaching, CANADA (2009)
The Bigger Game Experience Train the Trainer, Bigger Game Company, USA (2009)
REN Coaching Training, TopHuman, CHINA (2006)
Co-Active Leadership Program; Co-Active Space, Inc. USA (2002)
Coaching Philosophy
Clients who work with me grow in their understanding of themselves, learn to examine the choices they are making, and to align those choices with opportunities that allow them to live their truth.  I am a coach that relishes having deeper level conversations with people. And while I am not a therapist, I have seen throughout my life the impact of difficult things such as trauma, death, addiction, etc.  Having addressed many of these experiences in my own life, I am willing and able to explore with my clients how those occurrences may be coloring their experience today…and how such experiences may in fact be part of their gift, lending them unique insights as a leader.
I work best with innovators, creators, entrepreneurs; those that bring perspectives to conversations that no one else brings.  Clients have said it feels like: "What's wrong with me?" or "Am I the only one seeing this opportunity?"  I help them see how their unusual vantage point gives them exceptional capacities as a leader, when they find the courage and awareness to embrace what is new and different.  I have learned how to ask the questions that help them find that courage, to embrace both the chaos within and their abilities, so they truly become a dancing star.
Community Activities and Personal Interests
Advisory Board, Women In Networking (WIN), Middle East, (2018-present)
Associate Coach, Owen School of Management, Vanderbilt University (2016 – present)
Associate Coach, The Marketing Academy, UK (2013 – 2017)
Member, Asia Pacific Alliance of Coaches, ASIA (2012 – 2015)
Coach, APAC Teach for China Program, Asia/Pacific (2014 – 2015)
Coach Coordinator, Tucson Coaches Alliance/ASBA Project, USA (2010)
Interim Chair, ICF Expatriate Coaching Special Interest Group (SIG) (2007)
Lindy hop, tennis, travel, read, Scrabble, Sudoku