Diane Watson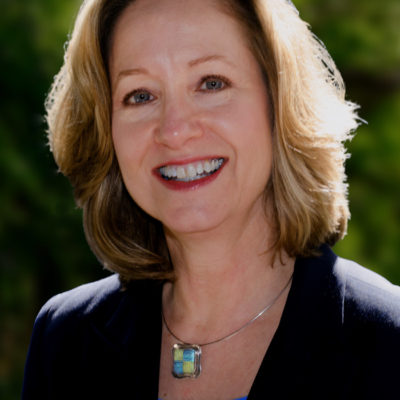 You have the answers, together we will find them
Government, Small Business, Health Care, Education, Not-for-Profit
Executive Summary
Diane is a Leadership Transition coach who draws on experiences gained during a distinguished career in corporate, public, higher-education, and not-for-profit sectors where she traversed diverse organizational structures, developed resiliency, and achieved success in changing environments.  As a leader, Diane created new programs which positively impacted the bottom line and helped leaders navigate challenging situations at every level of the organization.
During her career, Diane held external facing leadership roles.  She managed community relations programs for American General; served on the leadership team for Tennessee Department of Commerce and Insurance where she directed the public,  media relations and crisis communications; managed several non-profits; and spent 12 plus years working with top executives at Vanderbilt to help them achieve their financial goals.  Diane currently utilizes her background and experiences in her leadership and transition coaching business where she works with highly accomplished leaders facing new challenges, stepping into executive positions, leading their teams to new levels of success, developing their direct reports and making career changes.  In addition, Diane works with executives planning their next chapter and life following retirement.
Client Summary
Coached a leader at an international technology company transitioning into a new leadership position, which required the client to strengthen leadership competences, develop resiliency and leadership voice.  The client developed as a strong listener and communicator, successfully developed her leadership approach and received a major promotion.
Coached a health care human resources executive during a major organizational transition and departmental growth period.  The client developed new communication skills and approaches which improved her interactions with her peers and her team members.
Worked with an entrepreneurial consultant who was launching a new business venture for a client.  Our focus was on developing communication tools to enlist during crucial conversations with the owner and interview questions to assess behavioral, leadership, and problem solving capabilities of the interviewees.
Coached senior manager responsible for leading teams that provide accounting services for business clients.  Manager was focused on shifting from micro-managing to developing each individual team member.  This required the development of self-confidence, learning to ask open ended questions instead of telling, and developing clear communication skills.
Led transition workshops for individuals making a career change or planning their life chapter after retirement.
Education and Credentials
M.S. from Middle Tennessee State University
B.S. from the University of Georgia
Associate Certified Coach (ACC) with the International Coach Federation
Experience
Director of Major Gifts, Vanderbilt University
Publicist, Nashville Public Television
Communications Specialist, American General Life and Accident Insurance Company
Communications Director, Tennessee Department of Commerce and Insurance
Certifications
Diane is certified in many different assessments including Hogan Personality Inventory, and Voices 360: Feedback and Interpretation, and Leadership Architect from Korn Ferry.  She received her coach training and is certified through the nationally recognized Hudson Institute of Coaching and received certification in Technology of Participation (TOP) TOP Facilitation Methods by The Institute of Cultural Affairs
Philosophy
Diane has experienced the fast-paced business world where change is constant and believes that leaders must continually work on their own self-development to thrive, be effective, and enjoy their lives.  First and foremost, Diane is each client's partner.  Diane believes that each person has their answers within themselves.   She supports and challenges her clients as they achieve their goals while continually challenging the client's status-quo.  The foundation for Diane's coaching is based on deep research on motivation, transition, and business based self-renewal.   To that she incorporates the latest neuroscience and emotional intelligence research.  Diane works with the whole person quickly identifying the unique qualities, experiences, beliefs, and habits each client carries with them.  She maps where they are in their lives and addresses the self-created barriers that are interfering with the client's long-term success.   Diane believes work is not separate from our lives it is the biggest focus of our lives.
Community Activities and Personal Interests
When not working with leaders, you will find Diane reading the latest coaching and human development research or taking classes to enhance her extensive coach training.  As a leader who gives back, Diane is the 2017 Past President of the International Coach Federation Tennessee.  Diane is an avid hiker, enjoys a good book, and recently stepped back into acting.  In keeping with her commitment to develop the next generation of leaders, Diane serves as the volunteer coach with Nashville Cable Executive Leadership Academy.