Donna B. Yurdin, SPHR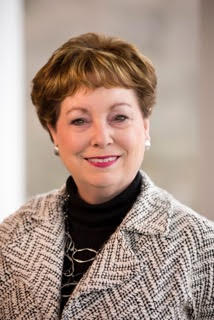 Trust, openness, accountability and discipline
Education, Health Care, Manufacturing, Telecommunications
Executive Summary
Donna has over 35 years of business experience in corporate leadership and consulting. As an executive coach and performance consultant, Donna utilizes her experience, expertise, and knowledge to bring effective solutions to individuals, teams, and organizations seeking to enhance leadership effectiveness, team engagement, and individual achievement. Her work with clients has brought about increased awareness, self-knowledge, and a focus on goals that support long-term growth. Donna has worked with clients in health care, financial services, higher education, telecommunications, manufacturing, government, and non-profit environments.
Donna has been a coach for the Owen program since the beginning, working with MBA and MMHC students to understand the results of their assessments and put new awareness of self into a framework for reaching professional goals.
In addition to individual coaching, Donna works with leaders in aligning what is important for the organization achieving success with how individuals can contribute most effectively. Her expertise extends to assessing culture, developing inclusion strategies, leadership development training, mentoring programs, and change management strategies.
Client Summary
Coached president of a Title Company through a company reorganization, establishing personal and professional goals that brought new understanding to her long-term career plan.
Coach repatriated senior executive of global food manufacturer and distributor to assimilate into culture of new company and new job responsibilities.
Coached physician leader of major teaching hospital in identifying and developing competencies critical for success resulting in promotion to next level of leadership.
Coached COO of Healthcare System, identified by his employer as high potential leader, in creating and focusing on areas for development that resulted in a promotion to CEO of an affiliate hospital.
Coached VP of Marketing for a private university in creating a development plan focused on her leadership skills leading to improved employee engagement and higher levels of accountability within her team.
Coached VP of global telecommunications company in finding the right balance between influence and control leading to a shift in leadership style.
Education and Credentials
Master of Arts, Human Resource Development, Webster University, St. Louis, MO
Bachelor of Arts, English, Iowa State University, Ames, IA
Senior Professional in Human Resources (SPHR)
International Coach Federation (ICF) Member
Experience
President, Credo Management Consulting, Nashville, TN
AVP, Organizational Effectiveness, HCA, Nashville, TN
VP, Human Resources, HCA Trident Regional Healthcare System, Charleston, SC
VP, Human Resources, HCA North Hills Hospital, North Richland Hills, TX
AVP, Human Resources, Texas Commerce Bank, Dallas, TX
Certifications
Hogan Leadership Forecast Series Assessments
Lominger's Leadership Architect Suite 360
MRG Leadership Effectiveness Analysis
MRG Strategic Leadership Development
DDI Master Trainer
Coaching Philosophy
Jack Welch once said, "Control your own destiny, or someone else will." Enter coaching.
For those of us who don't know exactly what we want our careers to look like, are uncertain of the next step to take, anxious about navigating the political waters, or don't feel we are getting the support of our manager to get to the next level, coaching can be a way of elbowing yourself from chaos to predictability.
For those that do have confidence in where they are going and how to get there, coaching can provide insights to areas of development where others have not provided it before. Those aha moments that we are all capable of having.
Coaching is a process that begins with building a trusting relationship, being open to self-knowledge and not averse to the accountability and discipline of professional development. There is no mystical elixir to coaching, but there is a process, and when you work with a coach who can uncover what and how to see your way to point B or point Z, it can provide some magic in the end.
My coaching style is unhurried, calm. In that atmosphere I believe you can find the knowing. I am a problem solver by nature but realize that solving your problems is your privilege, not mine. I only make it possible.
"Open your eyes that you might see that all things are possible through you." – Robert Schuller
Community Activities and Personal Interests
Goodwill Industries of Middle Tennessee, Board Chairman
CABLE, Board President
Middle Tennessee Chapter, ASTD, Board Past President
Nashville Symphony Association, Board Member
Tennessee Diversity Consortium, Board Member
National Career Technical Education Foundation, Former Board Member