Marie Golden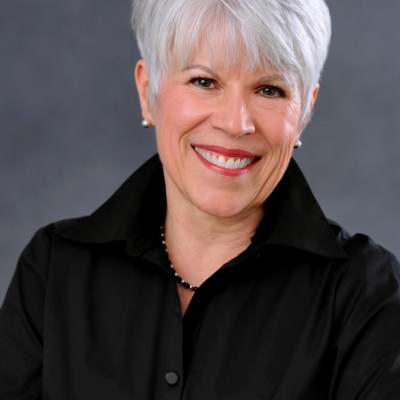 Collaborative and generative for forward movement
Education, Finance, Government, Health Care, Manufacturing, Public Service, Retail, Science & Research, Telecommunications
Executive Summary
Leadership development roles in three corporations helped Marie discover her passion for coaching. Her work included training and development, then coaching over 400 managers and executives in transition before she was invited to launch an executive coaching practice for a consulting firm 17 years ago. She began coaching C-suite leaders and their teams of officers, directors and managers. She was later invited to coach MBA students at the Owen Graduate School of Management at Vanderbilt University and discovered how much she enjoys working with emerging leaders, as well. She has coached leaders in a wide range of functional disciplines in at least 18 business sectors. Marie believes coaching provides the context for collaboration at its best and has established enduring relationships with her clients. She delights in partnering with leaders who value bracketed time to summon their best thinking before moving to action.
Client Summary
Clients represent a range of industries including associations, building products, data management, distribution and logistics, education, energy, engineering, financial services, government, health care, insurance, manufacturing, entertainment, not-for-profits, publishing, printing, retail, service industries and telecommunications. Examples to illustrate applied coaching:
Coached a CEO who merged two companies, sold the new company to a credit union and again to a large private company, retaining leadership both times. So far, this 12-year relationship has provided a context for thinking through situations and developing strategies both for his expanding career and companies.
Coached the top 30 leaders in an engineering company with offices throughout the southeast, doing interviews with their teams to support development of the officers and their professional teams.
Led the collaborative development of competency models for all functional areas of a retail company, coached the executives and helped them implement competency-based selection and development practices. The company has tripled its stores and made shareholders very happy.
Coached a creative leader on how to present her non-traditional ideas in a way that could be received by more traditional business leaders. She is now leading a division.
Coached a group of 28 that includes executives, VPs, directors and managers on collaborative strategy development, soliciting input from each person. They have customized a specific collaborative process for their company and are regularly integrating it into strategy setting and problem solving.
Coached a successful EVP who wanted to launch his own business. His entrepreneurial venture is flourishing.
Education and Credentials
M.Ed. in Human Resource Development, Peabody College of Vanderbilt University
B. S. degree with business and communications focus, Andrews University, Berrien Springs, Michigan
Master Certified Coach, International Coach Federation
Diplomate, Institute of Biocognitive Psychology
Experience
The Go Group, Managing Partner | Executive Leadership Coach
Russell, Montgomery & Associates, Executive Coach
Drake Beam Morin | Nashville, Lead Consultant
Corroon & Black (now Willis), Training & Development
Northern Telecom, Human Resource Specialist
Moore Educational Publishers, Sales Management
Certifications
Professional Effectiveness/Integral Coach, New Ventures West  (One of four participants certified in a class of 12 after a rigorous one-year program at Georgetown)
Newfield Network's certification course: Coaching for Professional and Personal Mastery and Leadership and Organizational Change (California)
Graduate of the Executive Coaching Institute (Boston)
Certified through Korn Ferry | Lominger to utilize a range of leadership development and change management tools including the Voices360 assessment
Certified through Management Resource Group to utilize Strategic Leadership Development and Personal Dimensions assessments
Certified to use Hogan Assessments' Leadership Forecast Series
Certified in Spiral Dynamics, Levels I and II
Certified by Taylor Protocols to use The Core Values Index
Coaching Philosophy
I aspire to evoking excellence in willing clients. I have studied with thought leaders in the field of coaching and continue to learn new ways of thinking. Critical thinking skills require learning how to surface mental models that determine your behavior. Change can occur quickly when people learn to examine their assumptions and decide if they are still useful or need to be updated. I partner with clients who are willing to work below the surface and truly change their operating systems for new and better results.
Community Activities and Personal Interests
Active member of Proclaiming Justice to the Nations
Board Chair of Touched by Grace, humanitarian organization based in Israel
Lifelong learning and dialogue
Health and fitness
Spiritual vitality
Brain fitness
Family