Mary Berlin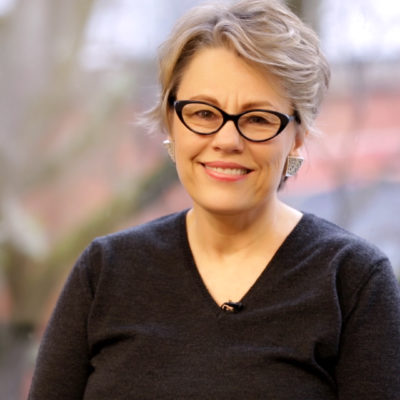 Refining experience into leadership wisdom
Healthcare, Financial Services, Manufacturing, Music, Retail, Technology, Construction, Legal, Architecture, Hospitality, Education, Religious Institutions, Real Estate, Technical Writing, Not for Profit Organizations
Degrees: Bachelor of Science
Certifications: Appreciative Inquiry, DISC, Family Mediation Training, Future Search Training, Hogan Leadership Forecast Series Assessment, Immunity to Change, Lominger Voices360 Assessment, Management Assessment Group Certifications, The Power of Speaking
Hobbies: Antiquing, Interior Design, Reading, Traveling
Executive Summary
Since 1989, Mary has served as President of berlin&company, a workplace consultancy providing organization assessment and redesign services, strategic and change management planning, leadership and team development, executive assessment and selection, training design and delivery, and individual and group coaching services to a wide array of clients in both private and public organizations.
Mary is an experienced consultant/coach who understands the simultaneous and sometimes conflicting needs of individuals and companies.  Working with organizations and individuals often within the same company, Mary is able to help both parties identify their stage of development and the critical steps that will move them forward.  An important part of this work is identifying and addressing the obstacles that may be inhibiting growth.
In her coaching practice, Mary helps each person recognize their unique gifts and supports each person in finding their way to the best expression of those gifts within in the workplace.  She establishes a creative space where individuals build their confidence while trying out new behaviors.  Mary guides her clients to new ways of seeing themselves using practical and authentic methodologies enabling them to move forward and achieve their goals.  Mary has a passion for teaching and regards the workplace as one of the arenas where we engage in some of our most important development work.
Client Summary
Healthcare
Vanderbilt University Medical Center
Children's Hospital of Los Angeles
Premise Health
Healthcare Related Organizations
Nashville Healthcare Council
HealthTrust
Quorum
Community Health Services
Financial Services
UBS Financial Services
Covenant Partners
Cambridge Equities
Manufacturing
Calsonic Manufacturing Company
Dow Corning Wright
Telco Solutions
Consulting
Deloitte
Center for Non Profit Management
Entertainment
Country Music Association
Carnival Music
Warner Reprise
Retail/Food
M Street Nashville
Shoney's
Davis Kidd Booksellers
Publishing & Printing
Lee Smith Publishing & Printing
Rutledge Hill Press
Brandau, Craig & Dickerson
Non Profit
Family & Children's Services
Oasis Center
United Way of Middle Tennessee
Education and Credentials
Bachelor of Science, Psychology, Longwood University
Immunity to Change, Harvard University, Robert Kegan, Ph.D
Appreciative Inquiry – Frank Barrett, PhD
Future Search Training – Marvin Weisborg & Sandra Janoff
Family Mediation Training – Atlanta Consulting Group
The Power of Speaking – M&M Company
Experience
President & Owner, berlin&company Workplace Consultants, 1989 to present
Owns and manages workplace consultancy providing organization assessment & design, strategic planning, team development, executive assessment and selection guidance, and personal coaching services to a wide array of clients across industries. Examples:
Vanderbilt University Medical Center, Department of Pediatrics ~ designed and led a two day research retreat for all members of the pediatric research community which resulted in infrastructure improvement to support research efforts, established the role of the PhD in pediatric research, created cross departmental linkages and established network of support and activities to encourage research collaboration
Dow Corning Wright ~ co designed and led with two other consulting firms a yearlong effort creating self-managed teams and culture change in a traditional medical device manufacturing organization
Children's Hospital of Los Angeles ~ Led team development process for the Department of Pediatrics Executive Leadership Team ~ Led strategic planning session for 50 member Department of Hemotology & Oncology ~ Designed and delivered individual leadership development coaching programs for Pediatric division directors and the director of the Saban Research Institute
Organization Development Consultant, Management 21, 1986 to 1989
Engaged executive and emerging healthcare leaders in both individual and group assessment, provided feedback on results, created yearlong development plans; developed curriculum and delivered training in the areas of sales, presentation skills, conflict management, decision making, communication, diversity, sexual harassment, management and leadership skills including outdoor experiential education. Examples:
Co-led a yearlong leadership development program for 20 Shoney's and Captain D's executives including in depth sessions and experiential education on the issues of women in the workplace, diversity issues and understanding differences.
Provided 6 month coaching programs for a Textron Aerostructures finance director, and HCA hospital administrators.
Trainer & Designer, The Training Company, 1984 to 1989
Designed and delivered education and training for organizations
Created training modules on presentation skills and conflict management skills delivered individually to First American bank presidents and vice presidents, including on camera coaching
Co led group sessions for Dupont Plastic & Polymer supervisors on leadership and conflict management skills
Certifications
Certified in Hogan Leadership Forecast Series, Lominger Voices 360, and DISC
Management Research Group Assessment Certifications: LEA 360, Sales Performance Assessment, Personal Directions, Service Excellence
Coaching Philosophy
The years Mary has spent as an organization development (OD) consultant in all types and sizes of organizations both inform and enhances her coaching practice. From the floors of a manufacturing facility to the board rooms of the healthcare and music industry Mary has gained an understanding of organizational life and the stresses and rewards therein. She understands and takes into account how systems and company cultures affects individual and team performance. As a result, she is able to coach her clients in how to analyze their environment and then identify and develop the skills they need to leverage the change they want to see in themselves and in their work. With a keen awareness of the power of blind spots, Mary combines her ability to listen and give feedback with empathy, creating an environment of support and possibility. Mary walks shoulder to shoulder with her clients as they navigate new and sometimes difficult terrain, gaining confidence in an emerging self, increasing their self-awareness and often exceeding their own expectations. She sees her work as a privilege and feels like she has the "best seat in the house".
Community Activities and Personal Interests
Nashville Freedom Schools – Volunteer
Scarritt Bennett – Belle Hume Bennett Scholarship Program – Volunteer
University School of Nashville – Human Resources Committee Member