Mina Brown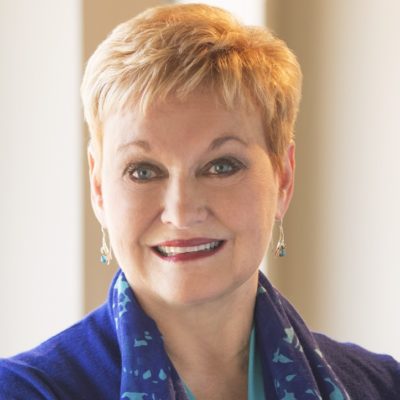 Daring you to explore new truths
Aerospace, Consumer Products, Financial Services, Manufacturing, Real Estate, Technology, Telecommunications, Venture-Backed Startups,
Executive Summary
Mina Brown is an experienced and masterful executive coach, career consultant, author, trainer, public speaker, and entrepreneur. As President of Positive Coach LLC, she offers comprehensive executive coaching and leadership development services. She also teaches professional and managerial coaching through her own ICF and BCC accredited programs. As a former corporate CFO and operations executive, she combines business leadership experience with over two decades of coaching success to help clients achieve clear and significant outcomes. Her clients, who come from a broad spectrum of industries, describe her as "engaging, compassionate, challenging, inspirational and fun."
Mina focuses on tangible business outcomes and clear, observable coaching goals.  She works primarily with executives, professionals, and management teams in areas of leadership, influence, conflict, political savvy, executive presence, team effectiveness, business strategy, and career management.
Client Summary
Mina's clients come from a broad spectrum of industries: technology, aerospace, consumer products, telecommunications, financial services, venture-backed startups, manufacturing, and real estate management.  Some examples include:
Microsoft
Xerox
Nissan
Raytheon
Pepsi
FritoLay
Dell
HP
FedEx
Texas Instruments
Cone Health
Orthofix
IMA Financial Group
Education and Credentials
Mina holds an EMBA from Vanderbilt University – Owen Graduate School of Management and a BBA, Accounting, from Eastern Kentucky University.  She teaches expert coaching to managers and certification candidates in her ICF accredited programs.  She recently became a certified MBA/EMBA Coach for Vanderbilt's Owen School.  Mina is a popular keynote speaker and workshop facilitator, often on topics about leadership, employee engagement, conflict, influence, and career management.  Her popular book, BE SHARP: "Tell Me About Yourself" in Great Introductions and Professional Bios, continues to receive rave reviews.  Her newest book, BE SMART: Sail Past the Hazards of Conventional Career Advice, is "rewriting the career planning rulebook."
Experience
For more than 25 years, Mina provided operational and financial leadership for large successful public corporations.  Prior to starting her coaching career, Mina held senior executive positions with Aviall, Inc. (NYSE: AVL, now owned by Boeing), both as Chief Financial Officer and as SVP – General Manager of its Aerospace Division.  Previously, she held management positions with Ryder System (NYSE: R) and Amax, now owned by Freeport.  Mina started her career with Price Waterhouse.
Certifications
Mina is an ICF Master Certified Coach (MCC), a Board Certified Coach (BCC), Certified Hogan Coach, Master NLP Practitioner, and Certified Public Accountant (inactive).  She also has certifications in several diagnostic instruments, learning tools, and models, including Hogan Assessments, Korn Ferry Leadership Architect Suite (formerly Lominger Voices), Five Dysfunctions, Kolbe Index, Situational Leadership, Conflict Lens, and Leadership Practices Inventory (LPI), among others.  Mina is a long standing member of the International Coaching Federation (ICF).
Coaching Philosophy
For Mina, Coaching = Change = Choice. She is dedicated to helping clients make wise choices that produce positive changes in their lives and their careers. It starts with two key ingredients—defining clear, motivating goals and then gaining awareness about all aspects of the situation.  She is boldly curious and unflinchingly direct, with faith in her clients' own wisdom.  With compassion and kindness, Mina will dare you to explore new truths then make choices that produce the outcomes you want. Her greatest joy is when clients succeed in creating their own, exciting "new normal."
Community Activities and Personal Interests
Music—sing in audition civic chorus and play handbells
Travel
Writing—6 books published
Teaching coaching
Public speaking and workshops
Dogs, especially rescue
Creative crafts, card making, crocheting, scrapbooking, pottery
Reading and audiobooks