Patricia Wheeler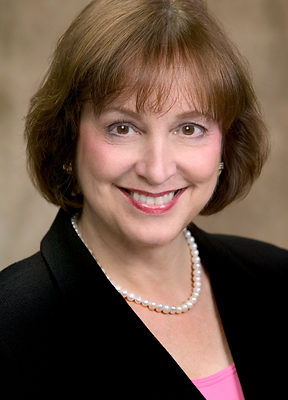 Managing the now, the new, and the next
Telecommunications, Financial Services, Healthcare Services, Medical Devices, Pharmaceuticals, Consumer Goods and Services, Information Technology, Oil & Gas, Manufacturing, Construction, Higher Education, Engineering
Executive Summary
Dr. Patricia Wheeler is Managing Partner of The Levin Group LLC, a leadership advisory firm with extensive experience within complex organizations. An expert in leadership development and executive coaching, she has more than twenty years of experience focused on helping smart, technically talented executives become more effective leaders, creating high performing teams and developing organizational talent and "bench strength." She works with leaders around the world helping them hone their skills, competencies and executive presence.
Patricia specializes in executive assessment and feedback, executive coaching, developing high performing senior teams, and talent engagement.  She has assisted hundreds of senior leaders and their teams become even more effective as they face their current and emerging challenges.  She is known for her experience and research in executive transitions, helping leaders maximize success in bigger and broader roles, and for helping leaders succeed and drive business results in times of rapid change and complexity.  She created the FastForward transition program for senior leaders, which has been used by individuals and organizations across the globe.
Experience
Prior to her association with The Levin Group, Patricia had ten years of management experience.  She served as Associate Professor and Adjunct Professor at Emory University School of Medicine and currently lectures at Georgia State University's Robinson College of Business.  Her work in the area of executive transitions has been published in Forbes, Harvard Business Online and BusinessWeek.  She publishes the executive resource Leading News (www.LeadingNews.org) in collaboration with renowned leadership expert Marshall Goldsmith, and is a contributor to the Best Practices in Leadership Development Handbook ,the AMA Handbook of Leadership, Coaching for Leadership, Third Edition and Taking the Stage: Breakthrough Stories From Women Leaders.  The Levin Group is pleased to be named a Top 5 Global Consulting Group by Leadership Excellence.  Patricia holds a Ph.D. in Psychology from Georgia State University and is a certified MentorCoach.
Client Summary
ADP, AkzoNobel, Alltel Communications, AT&T, Aurora Bank FSB, Avon Products, BAE Systems, Bank of America, Battelle Laboratories, BellSouth, Boston Scientific, Bowne, The Brink's Company, The CDC Foundation, CNA, CPKelco, Children's Healthcare of Atlanta, Cisco Systems, The Coca-Cola Company, Eaton, Emory University, Ernst & Young, Hardin Construction, Huber Engineered Materials, ING, Intel, Johnson and Johnson, KPMG, Kimberly-Clark, Kinetic Concepts, Lenovo, Lowe's, Marathon Petroleum, Merrill Lynch, Merial, Nationwide Insurance, Norgren, Raytheon, SCA, Safeway, Serono Pharmaceuticals, Smoot Construction, Speedway SuperAmerica, Sunoco, Tenet Healthcare, The Gap, Vanderbilt University, Windstar Communications
Education and Credentials
PhD Georgia State University
A.B., Psychology and M.A., Psychology, Georgia State University
Certifications
Certified MentorCoach, CDR, DISC, Hogan Leadership Forecast Series Assessment, Lominger Voices360
Coaching Philosophy
My work with leaders helps them lead effectively through change and challenges and successfully move into bigger and broader roles.  As we live in an environment of globalization and constant change, it is no longer enough to do what made us successful in the past; effective leaders must balance between managing the now, the new and the next.
Community Activities and Personal Interests
Mentoring and volunteer coaching in MBA programs, animal charities