Latest Posts
From the Dean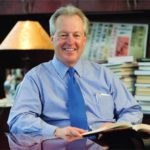 This issue of Vanderbilt Business centers on two themes: (1) the amazing impact our finance faculty have made in the academic community and the financial markets, and (2) the entrepreneurial spark ignited in so many of our graduates by the Owen experience. It's no coincidence the subjects are featured in the same issue. In fact, they share a common thread.
Features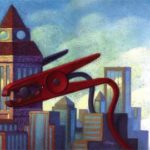 In chemistry, if you want to get a reaction, you have to find a way to bring the right molecules together and have them bump into each other with sufficient force. Sometimes you need a catalyst to get things started.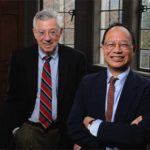 Market impact. It is part of the very fiber of Owen's finance department. Members of the school's finance faculty are not only contributing to the industry's intellectual underpinnings and analytical tools but also training students who, as Vanderbilt alumni, are putting theory into practice worldwide.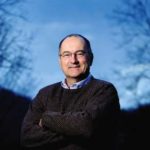 Imagine going to see your dermatologist and leaving her office knowing you have several swollen lymph nodes. That is exactly what happened to me in early August 2009. I was told "run, don't walk" to my primary care physician, which I did—the dermatologist's office even called to make sure I had followed their directions.