Committed Students, Welcoming Alumni, and a Vibrant City: There's Much to Celebrate at Owen This Year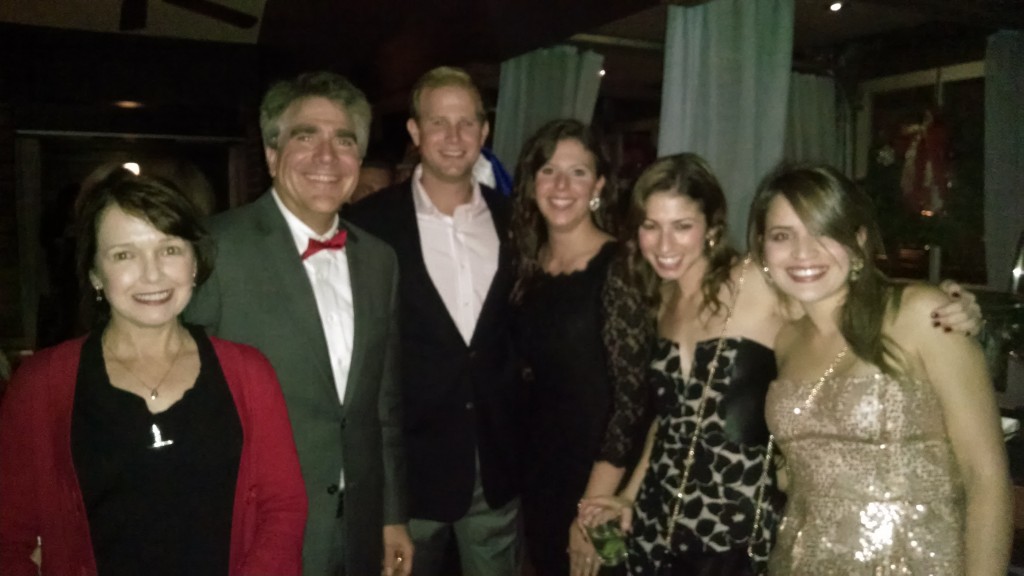 The holiday season often puts me in a reflective and thankful mood. It certainly seems fitting that Thanksgiving kicks off the seasonal mad dash to New Year's Day.  And while Hanukkah and Christmas are the focus for many westerners, December is a special time in many cultures. This December in my first year as Dean at Owen, I am thankful for many things:
1. Committed student leaders. Owen Student Government Association president Paul Whitmire and his team, along with countless other student leaders from organizations like Project Pyramid, the Vanderbilt Human Capital Case Competition, and the Vanderbilt Health Care Conference, showed up before fall classes started, rolled up their sleeves, and got to work to make things happen. We have had a blast – from orientation and DSS speakers to world-class conferences, football tailgates, and holiday parties!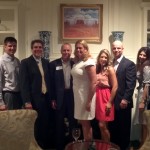 2. Warm alumni welcome. From Dallas and Houston, New York and Minneapolis, São Paulo, Nashville, and Atlanta, I found Owen alumni thriving and welcoming. Thank you! I look forward to spending more time with alumni in the New Year.
3. Fantastic team in the dean's office. Sal, Nancy, Kathy and May made walking into suite 206 everyday a delight. Of course a spe
cial thanks goes to Janet! Being her 5th Dean, I think she has the training program down to a science.
4. The Village at Vanderbilt apartments. We won't miss reliving some parts of college life, but now that we have moved into a quiet residential neighborhood we miss our enthusiastic neighbors, the kind staff, walking to Owen, football games, local coffee shops, restaurants, churches, and life on campus.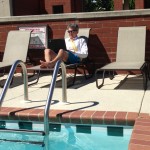 5. A long list of faculty and staff — old friends and new faces — who were there to welcome us with a meal, a weekend at the lake, a football game, and the enthusiasm and energy to push Owen ahead.
6. Great new restaurants, coffee houses, and venues. From old favorites like Sunset Grill, SatCo, Tin Angel, Pancake Pantry, and South Street to outstanding new places like BrickTop's, Taco Mamacita, Watermark, Etch, Ted's Montana Grill, Woodlands Indian, Anatolia Turkish, and Holland House. And Nashville's amazing coffee house culture makes any idle moment a delight. We fondly remember Fido and Bongo Java from the 90s (and still love them). To that we have added new favorites like the Frothy Monkey, Portland Brew, and Bond Coffee (Frothy and Bond are Owen businesses). Finally, music and art are everywhere — special favorites include the Art Crawl, Frist Center, the Nashville Symphony, and the Ryman.
7. Vibrant Nashville business community. The Nashville community has transitioned from a sleepy regional ecosystem to a dynamic national player. From Nissan's Americas headquarters and HCA Healthcare to North Highland and Vanguard Health Systems, major MBA employers are piling into the city along with a slew of exciting startups working with the Nashville Entrepreneur Center. Partnerships with organizations like the Nashville Healthcare Council, have expanded Owen's footprint in the city's growing healthcare industry.
8. Friends. Returning to Nashville after 14 years, Nancy and I are so thankful for friends that we have held dear for more than two decades. They are friends that I had the privilege of teaching in the 90s, friends we had babies with, friends that we walked through sickness with, friends that we stood together with in weddings, and (unfortunately) friends that we support in funerals. We love you!
9. Family. Of course, moving and taking on a leadership role is a team event. I am so thankful for the unwavering support of my wife Nancy and children who all saw changes big and small in their lives.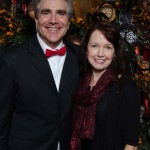 10. Being in a city that knows how to ring in the holidays and celebrate Christmas. Music fills the streets throughout the year, but the holidays put musicians on overdrive in churches, concert venues, and outdoor events. From parades and concerts to living nativities and pageants, Nashville makes Christmas special.
Best wishes for a happy holiday season and a fantastic, productive 2014!