Global Immersion Capstone Strategy Project Spotlight: Grupo ADO Transporte
An EMBA Global Immersion capstone team offers insights to their client company, Grupo Ado Transporte, on how to bring their internal transportation software to market in Latin America.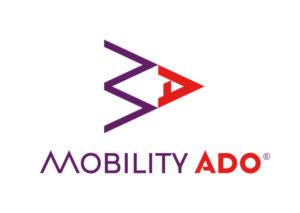 During the second year of the Vanderbilt Executive MBA program's Global Immersion Track, students join an international cohort of about 60 students from the four prestigious business schools in the Americas Alliance. Students are assigned to cross-cultural teams, with representatives from each partner school, and together they work on a global capstone strategy project, consulting on real business challenges.
The Client: Grupo ADO Transporte (commonly abbreviated Mobility ADO) is one of the largest bus companies in Mexico, running first-class and executive-class buses. The company offers 13 different types of buses to fit a wide range of passengers.
The Project: Mobility ADO is considering bringing its proprietary fleet management and logistics software to market as a standalone product. The capstone team was tasked with determining the feasibility of this new idea. "We were really in love with our own product, and we had not heard a third-party opinion about this," said Carlos Alberto Baez Barrera, Investment Project Manager at Mobility ADO and an alum of the Americas MBA For Executives 2017 cohort.
The Analysis: The capstone team conducted industry research to get up to speed on both transportation and IT in the four initial target markets: Brazil, Canada, Mexico, and the U.S. They corresponded with the Mobility ADO team via email, phone, and video conference to secure the data and company information that they needed.
The Recommendations: For the final presentation, three members of the capstone team presented at the ADO offices in Mexico City, while the others participated via videoconference. The team determined that Brazil and Mexico had an underdeveloped transportation IT sector, leaving a potential opportunity open for ADO's new product.
They recommended focusing solely on the bus transportation industry to start, beginning locally in Mexico and then expanding abroad. They also outlined several possible ways to bring the product to market, from partnering with a sector specialist to developing it in-house.
"This project has an element of complexity…it's like a software mixed with a hardware. (But) they understood it, and they gave some really good recommendations to us."
The Feedback: "(The team) proposed a series of alternatives, which is good. They didn't tell us 'there is only one way you can do this,'" Baez noted. "I think the greatest benefit of having the capstone team on this project was that we had a first look by a third-party that has no interest in or benefit from giving us a recommendation…They are pretty much neutral, so that's a very good first approach."
To learn more about the Global Immersion track of the Executive MBA at Vanderbilt Business, visit the program page or request information.