Why Owen for Doctors? Meet Jim Jirjis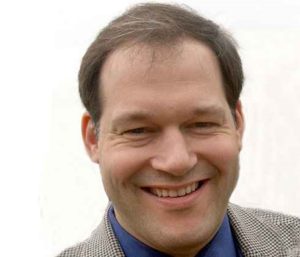 Name: Jim Jirjis
Graduation Year: 2006
Track: Executive Edge MBA
Company: HCA
Title: Chief Health Information Officer
What convinced you that you could or should do the program?
I picked business school at Owen because, as my career was progressing, I realized that I needed to enhance my management and leadership knowledge. Owen was a fantastic choice because of their focus on strategy. The small class size and the absolute and total commitment to the classroom experience was amazing. Some of the experiential learning that I experienced at Owen I still share with my employees and colleagues — eleven years later!
What was the greatest hurdle you overcame to start or finish the program?
The greatest hurdle I experienced in finishing the program was balancing my work, family and Executive MBA time commitments. The Owen schedule and approach was very effective in minimizing what could have otherwise taken a much greater toll on those other areas of my life. I also found that the program really forces you to work well together as a team in order to be effective… there is simply no time to do it all yourself. And that is how life is…
What advice would you give to someone considering the program?
Pick Owen! The professors are fantastic and every single class experience was rich – not just rote learning, but experiential. Some classes actually felt so well choreographed and planned that I knew that teaching was way more than just a job for the instructors.
How has your approach to business changed as a result of being part of the Executive MBA program?
I know it sounds trite, but it is true – each day I use principles that I learned at Owen — in management, leadership, business case development, operations. Having students from various industries really deepened the experience I had, as I was able to see how other industries tackled similar problems from often very refreshingly different points of view.
How has your career been enhanced as a result of your Vanderbilt Executive MBA experience?
I am far more effective in my role and have had multiple opportunities to be promoted as well as to be an effective leader to support those whom I serve.
Why Owen Wednesday features a different Executive MBA alum each week.  To find out more about the Vanderbilt Executive Programs, please visit our website.  If you are a Vanderbilt Executive MBA Program alum, please complete our Alumni Update form and we'll send you some Vanderbilt swag as a reward.