"All I Could Have Done, I Did Not Do"
The Owen School of Management was founded in 1969, at the end of a transformative decade in our country. The unstoppable reverberation of Dr. Martin Luther King Jr.'s message of inclusion and non-discrimination was working through all levels of American society and within universities like Vanderbilt. Today, Dr. King's legacy can still be felt throughout the university, from the curriculum in many different disciplines to a culture of respecting and celebrating a diverse array of backgrounds across campus. In business schools, leadership curriculum is anchored in qualities Dr. King exemplified, like self-awareness, contextual intelligence, and the ability to incorporate new learning and new experiences into a larger vision.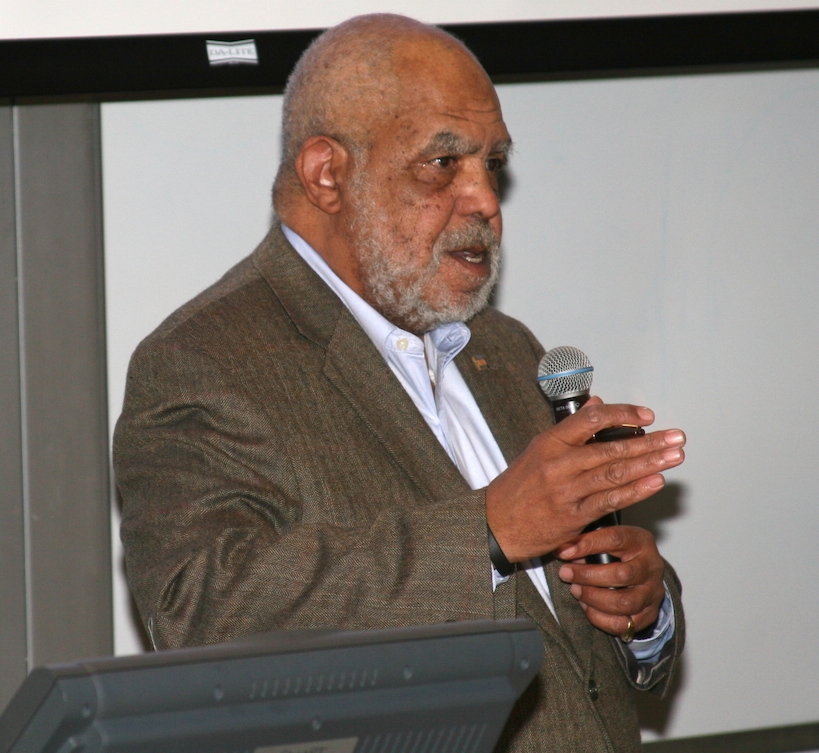 To celebrate Martin Luther King's impact, the Owen Black Students Association invited alumnus Francis Guess (MBM '74) to deliver the school's annual MLK Day address. A Nashville native, Mr. Guess grew up amid the turbulence of the Civil Rights struggle, experiencing firsthand the segregation and brave, non-violent protests that followed. After serving as a U.S. Army intelligence officer in Vietnam, he returned to Tennessee to earn a bachelor's degree in political science from Tennessee State University. In 1972, he became one of the first black students to enroll in Vanderbilt's new Graduate School of Management. With 33 students, his 1974 class was just the fourth graduating class in the school's history. At that time, the yet unnamed school was housed in a former funeral home along West End Avenue (the building was demolished to make way for a new office tower and university bookstore). In my travels this year to meet the Owen community, alumni from the 1970s were quick to tell me about those times and the funny old mortuary. One noted with a grin and a wink that he had learned accounting in the embalming room.
As for Mr. Guess, he went on to build a successful investment career, rising to Executive Vice President at Danner Company. But his accomplishments were not limited to business. Guess served for 30 years as a member of the Tennessee Commission on Human Rights. Nationally, President Ronald Reagan appointed him as a member of the U.S. Commission on Civil Rights. And his volunteer commitments, including various board and commission positions, are too numerous to list. His 45-year career of community and public service was recently celebrated as Mr. Guess was named the 2013 Kraft Humanitarian Award Recipient.
In his recent talk at Owen, Mr. Guess poignantly told the crowd that he often thought of a painting he had seen of a funeral wreath hanging on a door with the title: "All I could have done, I did not do." He urged the students not to let inaction haunt them. "If you want to impact the system, you must raise your voice towards the system," Guess exhorted. In his own efforts to drive change, Mr Guess noted that whether serving on nonprofit boards, community groups, or private enterprise, he's a "one-trick pony," repeatedly asking three questions:
– What is this organization doing with personnel?
– What is it doing with purchasing?
– What is it doing with programs?
While organizations often proclaim lofty missions and goals, Mr. Guess rightly focuses on real actions. All too often, he has found that while organizations claimed to have become inclusive, their very design discriminated. He likened it to a house built for giraffes. When the giraffes began inviting other animals into the house, the design of the building was wrong – the windows, tables, and doors were too high. So while the giraffes felt inclusive in their decision to let others in, the mission was not achieved.  He concluded that "sometimes you have to tear the house down and start over."
The students peppered him with plenty of smart questions, but one unspoken question seemed to hang in the air. As the crowded filed out of the auditorium, I had to ask the question. Being a new dean who had served on the faculty in the 1990s — returning 14 years later to lead the school — I had some sense of Owen's history and mission, but wondered if our design still held us back. So I blurted it out, "Was Owen built for giraffes?" Mr. Guess paused for what seemed like hours, looking around the room, lost in thought and memories. But then his eyes met mine and he started speaking slowly: "Owen was built for giraffes … But then they tore the mortuary down."
While the mortuary is indeed gone and today we meet in a beautiful building we all love, I can't help but wonder what other parts of our past still hold us back. As a school we too must consider the quote, "All I could have done, I did not do." We need to remember to keep asking the important questions. And as a community, I hope that we have the courage to continue tearing the old mortuary down.