The SEC Scores Big With B-School Collaborations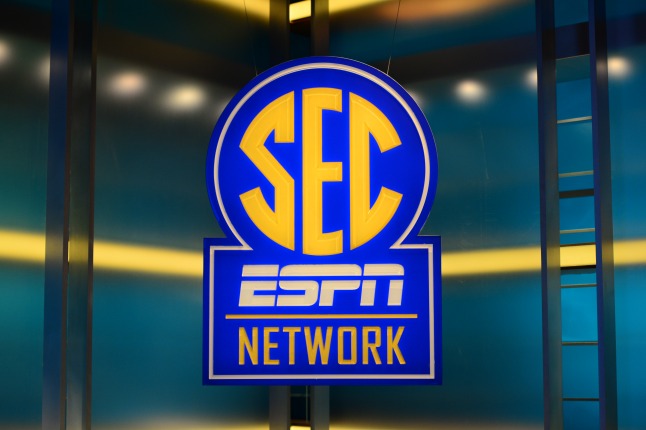 This afternoon at 5 p.m. Central Time, the SEC Television Network will light up cable wires throughout the country with live sports, news, and commentary. The much-anticipated launch will reach an unprecedented 91 million households! The network, in partnership with ESPN, will give sports fans 24/7 access to their favorite games and generate nearly $1 billion for the partnership. It will also give the member schools an opportunity to show not just their sports prowess, but also programing that highlights their academic activities. Certainly the business schools of the SEC are one of many areas that could benefit from this new channel.
This week, my wife Nancy and I hosted a dinner at our home for the SEC business school deans gathered in Nashville for the group's annual meeting. With 12 of the 14 deans attending the meeting, the breadth and depth of the SEC was apparent. While sports mingled into the conversation at times, the focus of the discussion throughout our meetings was squarely on business education.
The group grappled with challenges facing all of our universities – like measuring the impact of faculty research, developing funding sources to enrich educational experiences, and the need to keep education affordable. For many SEC schools, the seemingly endless demand for undergraduate business courses has kept many deans focused on delivering curriculum that best prepares students for fulfilling jobs. While our focus at Owen is on graduate education, we still have much to learn from each other in understanding new approaches and technology enhancements that better prepare students for rewarding careers. The SEC not only provides a common bond to convene this group for such discussions, but also offers programs that support our academic mission.
Three years ago the SEC launched an initiative called SECU that is squarely focused on academics. The goal of the initiative is to support and celebrate the academic success of university members – to show that the SEC is not just about sports. This includes hosting academic symposiums, faculty award programs and collaboration grants. Faculty and students at Owen are participating in several of these. For example, our students compete in the annual SEC MBA Case competition – this year it will be hosted by the University of South Carolina. Owen faculty have benefited from travel grants that encourage research collaboration among the SEC schools.
With football season around the corner, Owen students and alumni are eagerly looking forward to tailgates and cheering for new and old teams. Being a graduate school, many of our students are alum from other SEC schools making the rivalries even more interesting. So on Sept. 6 when Ole Miss comes to town for the first SEC contest of the season, we will be cheering not just for game, but also for the SEC and its impact on education.