Why Owen for Consultants? Meet Kevin Cowherd.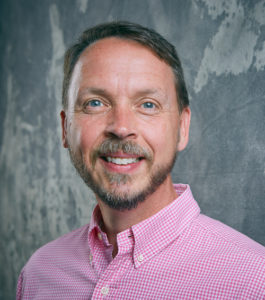 Name: Kevin Cowherd
Graduation Year: 2010
Track: Executive Edge
Company: Ankura
Title: Senior Managing Director
Kevin Cowherd is a 2010 alumnus of the Vanderbilt Executive MBA program. After spending a large portion of his career in the HR/Talent Management field, Kevin wanted to broaden his perspective while continuing to leverage his experience in organizational development and building interconnected, collaborative teams. After completing the program, he successfully transitioned into a leadership position at a consulting firm managing strategic business goals, building team capacity and optimizing organizational performance.
What convinced you that you could or should the Vanderbilt Executive MBA program?
The reputation of Owen and the network of smart leaders that graduated from Vanderbilt really stood out to me as I was selecting a program.
What was the greatest hurdle you overcame to start or finish the program?
The balance of life, work and school. In addition to the demands of the EMBA program, I had a very busy life with three teenage children and an intense work schedule that required international travel. Making decisions regarding priorities became an everyday event and taught me critical skills that prepared me for the work ahead at Ankura.
What advice would you give to someone considering Vanderbilt's Executive MBA program?
If you are married and have a family, sit down and talk through the impact of this decision and consider the sacrifices that everyone will need to make — along with the great benefits of furthering your education.
How has your approach to business changed as a result of being part of the Executive MBA program?
Coming from the narrow field of Human Resources, I have found great joy in the broad field of Management Consulting. Now I am using my HR foundational skills along with creative thinking skills to create solutions for my clients; and I am and benefiting from broader skills and interests that were further developed at Owen. It is very satisfying to draw from many disciplines to solve business problems.  In addition, the emphasis on entrepreneurship in the EMBA program was a welcome surprise.
How has your career been enhanced as a result of your Vanderbilt Executive MBA Experience?
My Owen experience gave me the confidence to shift careers in the middle of my life.  And now I am working in an industry that is even more exciting and challenging.  I am very thankful for my Owen education, experience and network.