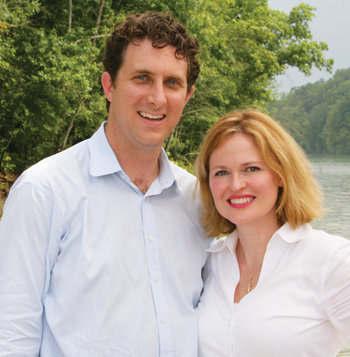 Leverage. The power to get things done. That's how Dave Marchese, BE'95, MBA'00, views his experience at Owen and his ability to switch careersfrom engineering to finance. Currently a Vice President at Haddington Ventures, a Houston-based private equity fund focused on the midstream energy sector, Marchese assists with deal sourcing, transactional work and portfolio company management. Prior to joining Haddington, he was Managing Partner at Eschelon Energy Partners, a company of similar ilk which he co-founded, as well as Reliant Energy, which was the launching pad for his industry changeover.
Marchese credits the late Elizabeth Powitzky, Owen's beloved Associate Director of Admissions, for helping him shift his focus toward finance. Powitzky, who, sadly, lost her battle to breast cancer in 2001, steered him toward his summer internship at Reliant. "Elizabeth had a huge impact on my career change and helped me leverage my engineering experience and Vanderbilt MBA to get into energy finance," he says.
His pre-MBA work with Jacobs Engineering translates into his current job, and he often draws on that knowledge in the development and construction of the energy infrastructure companies in Haddington's portfolio. Additionally, he uses both his finance and engineering backgrounds to assist his wife, Liz, BA'95, in their development of a lakefront community, called The Point at Rock Island, on Tennessee's Cumberland Plateau.
Marchese chose Owen because of people like Powitzky, as well as the opportunity to work with high-quality students, and says he greatly benefited from the diverse professional backgrounds his classmates brought to the table.
"My previous experiences combined with the people I encountered at Owen have allowed for my current success."