When you say 'people are our best asset,' what do you really mean? Tae-Youn Park's evidence-based research can help companies choose the right HR models for success.
Tae-Youn (Ty) Park
Who: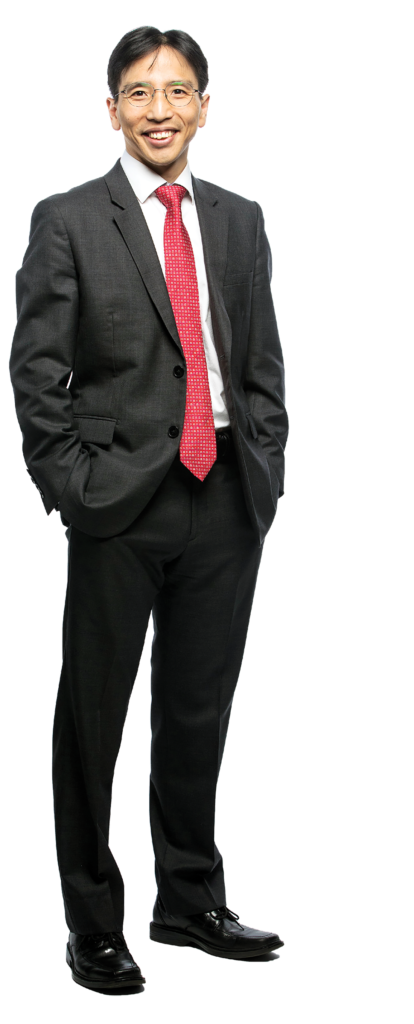 Tae-Youn (Ty) Park joined Vanderbilt's Organization Studies group as an assistant professor in 2012. He has been a researcher since 2003, first at Seoul National University's College of Business Administration and later at the University of Minnesota's Carlson School of Management, where he earned his Ph.D. with a focus on human resource management.
Park credits his work for South Korea's New Paradigm Center as the motivation for considering a career in academia. "The New Paradigm Center was a government-sponsored consulting and research initiative designed to help small- and medium-sized companies improve performance," Park says. "While I was working there, I was able to see how good HR management practices can make both the employer and employees thrive together."
The New Paradigm model was rooted in the idea that redesigning jobs in ways that allow employees to have learning opportunities can benefit employees as they develop their careers through gained knowledge and skills; employers as they enjoy productivity increase through the increased human capital; and potentially the government, as the employment rate can grow when those organizations hire more people to give employees sufficient time for learning.
"What I found interesting was that the New Paradigm model had to be modified depending on each organization's business environment and context," Park says. "I had the opportunity to meet business owners and learn about how they think about human resources. They often said that they think 'people are their best asset,' but they often didn't know what good HR means in their specific business environment. I also wanted to know about good HR when business environment and context are considered. This was how I started thinking about doing research on HR in my career."
What he's researching:
All of Park's research streams start with a big question: How can employees and employers thrive together?
"People have different HR models in mind, as reflected in recent cases at Amazon, Google, Tesla and other companies," Park says. "I study what HR practices and policies are effective under what circumstances, with specific focuses on compensation, workflow (or employee turnover) management, and employment relationships."
Park says that compensation is "at the core of any employment relationship." Professionals and academics generally agree that higher wages are better and that performance-based pay is philosophically good. However, people often express challenges in designing and implementing effective compensation practices because high wages cannot be used in all organizations and also because employees often disagree with the performance metrics, the basis of pay-for-performance plans.
Rather than sticking to this well-worn territory, Park focused on pay allocation—given a limited budget, how can organizations strategically allocate wages in a way that benefits employers and employees alike?
In a recent study, Park and his colleagues, Seongsu Kim of Seoul National University and Li-Kuo Sung of Shanghai University of Finance and Economics, suggest that both highly differentiated and highly compressed pay allocation can be effective, depending on whether employees are promotion-focused (centered on wishes, hopes and aspirations) or prevention-focused (centered on fulfilling duties and responsibilities). This concept is defined as "regulatory focus."
Park's research team theorized that when employees are strongly promotion-focused, they tend to see highly differentiated pay allocation as an opportunity to earn more in the future. But when they are strongly prevention-focused, they tend to see the interconnected nature of their works and therefore prefer compressed pay allocation. In testing the theory with 137 work teams in South Korea and 46 work teams in Taiwan, they found supportive evidence.
"From a practical standpoint, our study shows that organizations can benefit by creating messages of pay differentials that are more promotion- (or prevention-) focused," Park says. "For example, when an organization allocates pay in a largely dispersed manner, it would be more effective to emphasize and provide additional opportunities to employees so that employees become more promotion-focused. In contrast, when an organization allocates pay in a compressed manner, it would be more effective to emphasize safety- and security-related issues in the workplace so that employees focus more on the nonloss-related issues."
Park's interest in pay allocation led him to study pay secrecy issues as well. Past research has shown that pay secrecy is generally negative, but it is unknown whether situations exist where secrecy could be preferred. "The organization has to know what will happen when pay becomes transparent," he says.
In one of his research articles, Park shows that pay transparency effects can be positive or negative depending on the organizational culture, particularly when it comes to the level of cooperation among employees. In a highly cooperative culture, highly paid employees are likely to be concerned about pay transparency because they can be negatively affected as targets of others' pay comparisons. In contrast, in a noncooperative culture, low-paid employees are likely to be concerned about pay transparency because their work stress and job insecurity can increase with amplified pay comparisons. Park says he found supportive evidence of this theory using a sample of 1,801 employees on 319 teams in 49 organizations in South Korea.
Park studies other forms of HR practices, including flexible work practices and employee workflow management. His research shows that the use of flexible work practices, such as maternity leave, can negatively affect employees' career outcomes, especially when managers view their use as a lifestyle, rather than productivity increase, motivation.
For management, simply providing flexible work practices is not effective. "They have to inform managers and supervisors on why the use of these flexible practices can really benefit employees in their organizational lives," Park says.
Throughout the stream of his research, Park wants to identify different sets of HR practices, namely HR systems, that are effective in different circumstances. In his current research, he categorizes various HR practices into two sets—inducement-enhancing practices and expectancy-enhancing practices—and investigates how the mix of the two HR practice sets influence the relationship between employer and employees.
Students taking Park's classes can expect to explore HR practices with the analytical rigor he brings to his own work. "I design my courses on an evidence basis," he says. "I give students opportunities to think about good HR practices in different business environments. The takeaway messages after the discussion are mostly grounded in research evidence. In addition, in my other courses, I give students opportunities to actually analyze the HR data and find implications out of them."