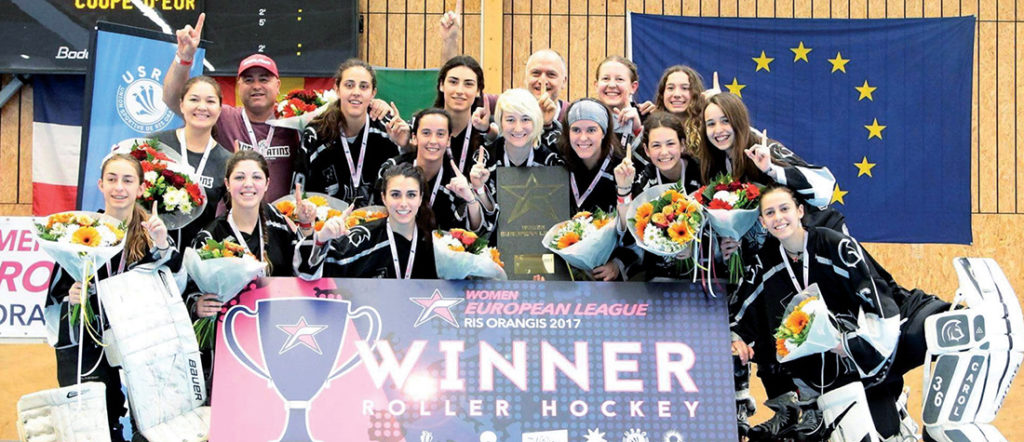 As a six-year member of the U.S. women's national in-line hockey team, Charlotte Nicholson earned three golds, two silvers and a bronze. After graduating from Duke, she earned her MAcc degree from Vanderbilt in 2010. She joined KPMG's audit division, but never left her love for the game behind. Now a manager in KPMG's advisory group, Nicholson took a 3-month sabbatical this spring to lace up for the Rubí Spartans (Barcelona) of the Spanish Elite league.
What fueled your return to the rink?
I played throughout high school and college, but as I got older it became more difficult to play. Over the years, a couple of European teams asked me to play. I always dreamed of doing it, but never considered it a real possibility. KPMG has a sabbatical program, so last year I made the decision to take advantage of the opportunity to play hockey overseas. Spain and France are two of the best women's in-line hockey leagues, and since I speak Spanish at a conversational level, Spain made sense. Barcelona is a city I've always wanted to get to know better.
How did KPMG react when you applied for the sabbatical?
My group leaders were really encouraging and positive. It wasn't the easiest conversation to prepare for, but the end result was really outstanding. I'm really grateful to have been able to take advantage of this opportunity with the support of my group.
Which skills learned in the MAcc program do you continue to use in your career?
The soft skills, including communication, emotional intelligence and working as part of a team stand out as being some of the most crucial. No matter how much you know and how technically savvy you are, it's very difficult to be successful if you can't communicate effectively, build a rapport with clients and colleagues and understand what you bring to, and how to work in, a team environment. I use these skills every second of every day and constantly strive to improve them.
What are some memorable projects and/or teams you've worked on during your career?
One of my most memorable projects during my time in audit was working on the Major League Baseball Players' Choice Awards. My team got the opportunity to personally interact with MLB players as we handed out and collected ballots during a Mets baseball game.
Post-sabbatical, what's next for you in your accounting and hockey careers?
I hope to continue to expand my experience, knowledge and skill set to be a successful part of my group at KPMG. As far as hockey goes, I've been selected to represent Team USA in the 2017 World Roller Games in Nanjing, China, this September, so I will be busy focusing on doing what I can to help my team bring home the gold!