Judges
We are pleased to announce the 2022 competition judges from Bank of America and HP, Inc.: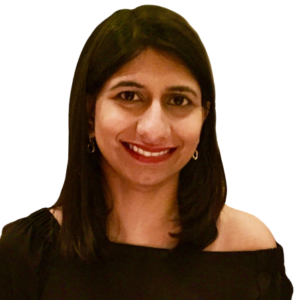 Ava Mehta
SVP, Global Human Resources Executive, Bank of America
Ava Mehta is the human resources (HR) executive for the Chief Administrative Office group as well as the Corporate Audit and Credit Review team. She is also responsible for the local Market HR Strategy across 91 local markets. Her responsibilities include developing HR strategic plans and aligning HR capabilities to support business growth and performance objectives. This includes end-to-end accountability for leadership development, talent acquisition, learning, employee relations, compensation, diversity and inclusion, change management and performance management.
Ava is also responsible for leading the support services division. The Support Services team is an in-house fulfillment operation made up of 300 employees with intellectual disabilities, who support every major line of business within the enterprise. Support Services gives individuals facing barriers to employment the opportunity to achieve financial stability and become successful members of their communities. She is also a member of the Enterprise Asian Advisory Council.
Ava joined the bank in 2009. Since joining the company, she has held HR generalist roles in Global Banking and Markets and Staff Support as well as Leadership Development roles. She serves on the Board of Maya's Hope which works with special needs children on a global scale. She is also an Advisor to the GreenLight Fund Charlotte. Prior to Bank of America, Ava spent a number of years at Deutsche Bank in various HR generalist and specialist roles. Ava lives in Charlotte with her husband and twin daughters.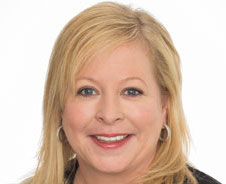 Nan Weitzman
Global Head of Talent, HP Inc.
Nan Weitzman is the Global Head of Talent for HP based out of Palo Alto, California. In this role, she drives the strategy, delivery and operations associated with attracting the best and brightest talent in the world from interns to executive-level roles. This includes workforce planning, strategic sourcing, organizational design and selection, talent scouting, university relationships, talent management and employer branding. Previously, Nan led talent for North, Central and South America where she was responsible for the strategy and delivery of talent acquisition, relocation, immigration and workforce management.
Nan is a results-focused Human Resources executive with significant experience in leading large, progressive regional and global HR talent acquisition teams. She has extensive experience in human resource business transformation, talent assessment, succession planning, strategic organizational design and solutions across multiple industries for HP and other global, multi-national organizations and entrepreneurial start-ups.
Prior to joining HP in 2007, she held leadership positions at Knightsbridge Solutions (acquired by HP), Deloitte and PricewaterhouseCoopers.