Our Sponsors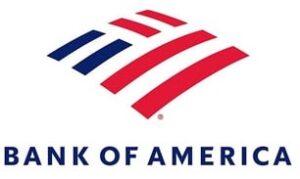 HP Inc. creates technology that makes life better for everyone, everywhere. Through our portfolio of printers, PCs, mobile devices, solutions, and services, we engineer experiences that amaze.
Our innovative culture is built by leaders and teams who imagine the future and make it happen, with support and partnership from a strategic and forward-looking Human Resources function. At HP, successful HR leaders are well-rounded and have functional depth of experience, broad business exposure, and global awareness.
HP's HR Management Associate Program (HR MAP) is designed to mentor and develop talented individuals with strategic partnership capabilities and strong leadership potential through a 26-month rotational program. Rotations include opportunities to work in a business HR capacity and in our world-class centers of excellence (total rewards, talent acquisition, and workforce planning, to name a few). In addition to these assignments, HR MAP offers global exposure through international HR rotations as well as business-unit projects that provide associates with access to the many different countries, regions, and businesses where HP innovates.
For more information about the HR MAP program, please visit our site.
To learn more about HP, visit www.hp.com.
—————————————————————————————————————————-
Bank of America is one of the world's leading financial institutions, serving individual consumers, small and middle-market businesses and large corporations with a full range of banking, investing, asset management and other financial and risk management products and services. The company provides unmatched convenience in the United States, serving approximately 66 million consumer and small business relationships with approximately 4,400 retail financial centers, over 16,000 ATMs, and award-winning online banking with approximately 36 million active accounts and more than 26 million mobile active users. Bank of America offers industry-leading support to approximately 3 million small business owners through a suite of innovative, easy-to-use online products and services.  We are dedicated to creating a work environment where everyone has a global stage to create opportunities they've never imagined.
Global Human Resources (GHR) drives the company's efforts to be a great place to work for all employees through a focus on recognizing and rewarding performance, creating opportunities for employees to develop and grow, being an inclusive workplace for our teammates around the world, and supporting employees' financial, physical, and emotional wellness.
Our GHR Development Program provides signature assignments and experiences to grow and develop future HR professional talent.  HRD Consultants are assigned two one-year job rotations in various GHR functions in order to gain firsthand training and experience which also provide perspective on the various paths by which a career in GHR at Bank of America may take you. In addition to relevant and challenging work assignments, the program provides participants with training, networking and development experiences to deepen your technical and professional knowledge as well as forge relationships with colleagues and mentors in the organization.
Please click on either our internship or full time opportunities to learn more about our programs.
Visit our Campus Career Site to access all Bank of America campus opportunities.