Meet the Team
Contact the Leadership Development Team at alumni.ldp@owen.vanderbilt.edu.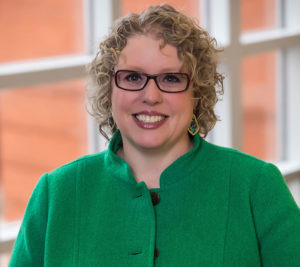 Melinda Allen
Melinda Allen co-founded the Leadership Development Programs for the Owen Graduate School of Management at Vanderbilt University.  In her role as executive director since 2005, she has built, coached, consulted and delivered leadership development services with a range of individuals—from people launching their professional careers all the way up to executive-level talent. Prior to that, Melinda led Admissions and Career Management efforts at both Owen and Goizueta Business School at Emory University.  Collectively, she has worked with graduate business students and the corporate community that hires them for more than two decades.  She previously worked in several other roles outside of academia, including a staffing management role during the 1996 Olympic Games in Atlanta. Allen holds a Bachelor of Science from Emory University and a Master of Science in Human Resource Development from Georgia State University, as well as a certification in Human and Organizational Development from the University of Georgia.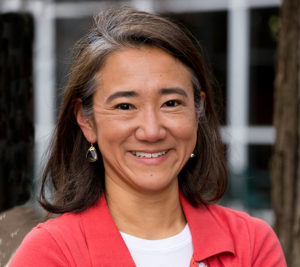 Emiko Sekino Baldwin
Emiko joined the Leadership Development Program (LDP) team in 2012. Prior to joining the Owen Graduate School of Management, Emiko was with Boston Scientific, a global medical device company, for almost ten years in various talent management roles until 2007 when she took a short hiatus from the professional world to be a stay-at-home mom. At Boston Scientific, some of her responsibilities included MBA recruitment, building and managing an MBA internship program, supporting the implementation of an enterprise-wide human resources system in Asia, building a leadership development program in Japan for high potentials, as well as leading and growing the learning and development function on the West Coast during a period of high growth through acquisitions. She also worked for a small, boutique training and consulting firm that focused on bridging the cultural gap between businesses in the U.S. and Japan where she coordinated training programs for the families of executives that were moving to Japan. Emiko holds a Bachelor of Arts from Vassar College and a Master in International Management/Master in Business Administration from Thunderbird School of Global Management.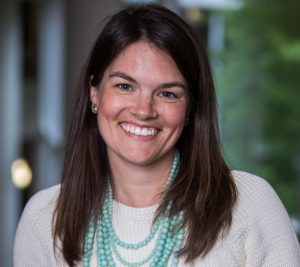 Laura Wright
Laura joined Owen's Leadership Development Program (LDP) in May 2017. Prior to joining the LDP team, Laura spent 6 years at Tivity Health (formerly Healthways) where she worked on leadership development, internal communications and talent acquisition. In her last two years at Tivity Health, she focused on change management. This included helping colleagues lead as change agents, specifically related to rolling out enterprise-wide initiatives, managing through a CEO transition and navigating the sale of the Total Health Population Business and Emerging Businesses to Sharecare. Receiving a Master's Degree from Peabody in Organizational Leadership allowed Laura to shift her career focus to human resources and leadership development. Prior to her Masters, Laura worked to publish a whitepaper at the Institute for Workplace Innovation with the University of Kentucky, and in marketing and public relations at Hogan Lovells and Qorvis Communications in Washington, D.C.