Meet the Team
Associate Director, Alumni Career Management | Employer Relations
615.322.4975
Sylvia is often referred to as "the great connector" and has spent over 25 years at Owen and has cultivated lifelong meaningful relationships. Sylvia began her career at Owen in Alumni and Development, followed by ten years in Recruiting & Operations, Employer & Corporate Relations in the Career Management Center, and seven years in her current role on the Alumni Career Management team. Sylvia is committed to triaging alumni needs and introducing career resources. She is also known as an Owen subject matter expert with a talent for creative, organic networking. Sylvia connects, opens doors, and champions a professional, authentic, inclusive spirit that serves Owen well.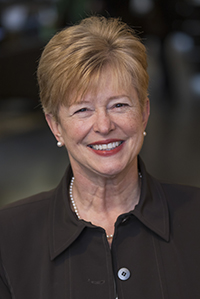 Career Coach | Sr. Associate Director, Alumni and Executive Career Management
615.322.3797
Lacy joined the Career Management Center team at Owen in January 2014 as Associate Director of Executive and Alumni Career Management. Prior to Owen, Lacy owned now2planB, a career and leadership development coaching firm based in Nashville, TN. Lacy is a certified Career Coach with two decades of career coaching experience with individual and corporate clients. Known for her warm coaching style, Lacy motivates and encourages her clients to achieve their career and personal goals. Among Lacy's certifications are the designations of Professional Certified Coach (PCC) by the International Coach Federation, Certified Career Management Professional and Certified Leadership and Talent Management Coach. She is certified in the Lominger Voices 360, the Hogan Leadership Forecast Series, and the Myers Briggs Type Indicator (Charter Certification). Lacy has a Master's degree in Human Resource Development from Vanderbilt University and an undergraduate degree from Tulane University.