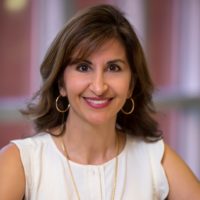 Juliana is a leadership and executive coach. She specializes in leader development influence and strategic advancement. Juliana brings close to 30 years of experience in law, the corporate world and television reporting to her coaching and facilitation. Juliana works with both young and senior leaders to increase influence, communicate effectively and build trusting relationships that are critical for success.
Juliana's diverse background enables her to serve clients by helping them think outside the box, gain a new perspective on challenges and achieve their goals. In addition to being a trial lawyer and television reporter, Juliana has experience in Comedy Improvisation and brings humor and creativity to her coaching and speaking engagements.
Juliana is passionate about coaching and serves as an instructor for several coaching training programs including Rice University's CoachRice.