Tracy Kaplan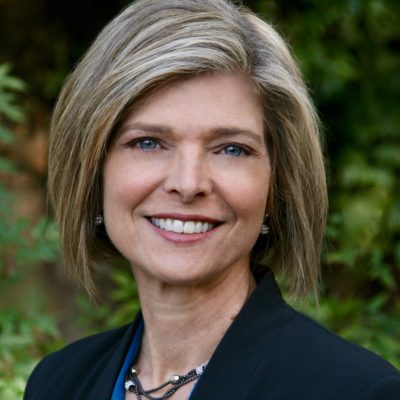 Aligning intention with impact
Technology, Telecommunications, Professional Services (Law, Consulting, Executive Recruiting), Entertainment, Education, Consumer Products, Private Equity
Executive Summary
Tracy Kaplan is an experienced executive coach, consultant, and strategic thought partner who focuses on helping her clients identify and follow their own unique voices in creating meaningful work and fulfilling lives. Tracy believes that understanding deeply the things that matter most to us and learning to honor and express them fully leads to greater alignment between who we are and what we do:
At work, we are more productive and engaged
As leaders, we are more authentic and effective
In relationships, we are more open and connected
Alone, we are more centered and purposeful
Tracy works with senior leaders, professionals, entrepreneurs, and emerging leaders as individuals, and with their associated teams and organizations as needed, on a wide variety of leadership, interpersonal, and career-related issues.  She views professional development through the lens of core values and intentional impact:  What do you care about, and how will you make it happen?
Due to her unique background in both law and business, Tracy brings an analytical rigor and strong results-orientation to her coaching and consulting work.  She uses proven, research-based methodologies and a wide variety of tools to customize her approach according to the unique context and objectives of each client.  In all interactions, she seeks to be of service, to support her clients in identifying and creating more of what truly matters to them.
Tracy provides services in:
Leadership Development
Strategic Business Planning
Career Evaluation and Development
Career Transitions and Onboarding
Personal and Professional Effectiveness
Team and Organizational Effectiveness
Client Summary
Sample list includes: Google, Accenture, Turner Entertainment Networks, Infosys Consulting, and Capgemini Consulting, The University of California, Nintendo, and Matsushita
Education and Credentials
Executive Coaching Certification, Columbia University
Juris Doctor, University of California, Berkeley, School of Law
Member of California Bar since 1994
B.A. Economics, University of California, Davis
Experience
Tracy brings a broad array of business and professional experience to her work as an executive coach and consultant.  She has extensive experience in general management, the law, international business, and the public sector.  As an attorney at a prominent national law firm, she advised clients on brand management, intellectual property protection, and online marketing.  While living and working in Asia, she coached senior-level business executives in intercultural business communication, negotiation, presentation, and sales skills.  Prior to her time in Asia, Tracy managed large sales and marketing teams while on AT&T's Accelerated Management Program.  Additionally, over the past ten years she has focused her efforts on the public sector as a learning and development consultant to clients including the UC Davis King Hall School of Law International Law Program.  Her unique combination of skills and experience gives Tracy a broad base of knowledge and discerning perspectives to offer her clients seeking to maximize their professional, organizational and personal success.
Certifications
Hogan Leadership Forecast Series
Lominger Voices 360
Voice Dialogue – trained facilitator
Coaching Philosophy
In all of life, we are most successful and most fulfilled when we bring our whole selves.  Our experience at work is no different, whether we sit in the corner office or just outside of it.  Our ability to understand, connect with, and express what truly matters to us – our core values, our unique gifts, our interests and goals, and our connection to others – is at the core of professional, personal, and organizational success.  Tracy uses a mix of executive coaching and consulting to provide a pathway for clients to expand their awareness of and facility with these crucial internal elements.
Although many of these elements appear simple to frame, the answers can be hard to discover and harder to implement.  Numerous things compete for our attention at work, at home, even in our own minds where many inner voices provide a running, often conflicting, commentary.  We know that professional development is important work that will help us be better leaders and better human beings, but we're busy living life.  People hire Tracy to cut through the endless fog of the "urgent" to focus on the "important."  Using her unique skill set and proven methodologies, Tracy provides not only the framework for investigation and development but also the accountability to do the hard work.  Ultimately, this allows clients to align intention with impact and achieve the results they seek.  Her clients report gains in productivity, job satisfaction, professional advancement, personal fulfillment, and quality relationships.
Community Activities and Personal Interests
Active runner and Pilates devotee
Hiker and forest dweller in the Northern California redwoods
Scrabble and Cribbage enthusiast
Loves singing karaoke and playing the piano