Don Azevedo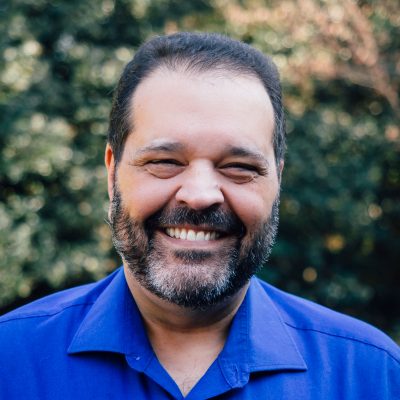 Create a Life worth celebrating!
Health Care, Pharmaceutical, High Tech, Energy, Apparel, Manufacturing
Executive Summary
Dr. Azevedo received his doctorate in Clinical Psychology December of 1988.  By March 1989, he was the Chief of Psychology at Blanchfield Army Community Hospital in charge of 4 other mental health providers.  The Army didn't think that was stressful enough so they sent him to combat in Desert Shield/Storm as the Division Psychologist for the 101st Airborne Division (Air Assault).  This is where he added consulting skills to his clinical skills.  With over 20,000 men and women to care for with only one psychologist, one psychiatrist, one social worker, and 6 behavioral technologists, consultation and empowering the units down to the platoons was the only way to stay ahead of the mental health needs.
After returning from Desert Storm, he entered the civilian world working for Kaiser Permanente and opening a private practice.  Opening his first practice required adding skills in entrepreneurial business development.  Although this business did not turn out the way he had hoped, it did lead him to the next adventure of working for a large internet technology company developing their internal training programs in sales and leadership.  His success at Cisco Systems earned him the opportunity to join an international consulting firm where he continued providing executive education, coaching, and consulting to Fortune 500 companies.
His heart drew him back to clinical practice in 2003 when he started 3-C Family Services with his business partner.  This practice grew to 15 clinicians and 6 administrative staff before he sold his portion to his partner at the end of 2015.  During that period, he still continued to provide executive coaching and education as a sub-contractor for Lore International.
In 2016, he opened a small boutique clinical practice where he has been able to return to seeing patients primarily while still providing executive coaching and education.  In his spare time, Dr. Azevedo is a voice over actor narrating audiobooks.  He has been married over 30 years to a most tolerant wife with whom he has 2 adult children.
Client Summary
Glaxo Smith Kline
United Therapeutics Corporation
Cisco Systems
Apple
BAE Systems
Raytheon
General Electric
Westinghouse
Ericson
John Deere
Bekaert
Nike
EMBA programs at Vanderbilt University, University of North Carolina – Chapel Hill, and Columbia University
Education and Credentials
Ph.D., University of Tennessee – Knoxville
Walter Reed Army Medical Center, Internship
B.S., James Madison University
National Register of Health Care Providers in Psychology
Licensed Psychologist North Carolina
Experience
Owner, Azevedo Family Psychology, 2016-Present
President and Owner, Bear Cave Audio, 2011-Present
Director and Owner, 3-C Family Services, 2003-2015
Independent Consultant, Korn-Ferry International Leadership and Talent Consulting, 2003-2014
Senior Consultant, OR Consulting, 2002-2003
Program Manager, Cisco Systems, 2000-2002
Co-Founder and CEO, The Psychological Resource Center, 1992-2002
Clinical Psychologist, Kaiser Permanente, 1991-1994
Clinical Psychology Consultant, Clinical Psychology Service – Blanchfield Army Community Hospital, 1991
 Captain, USAR and Division Psychologist, 101st Airborne Division, Deployed to Saudi Arabia and Iraq (Operation Desert Storm/Shield), 1990-1991
Captain, USAR and Chief, Clinical Psychology Service – Blanchfield Army Community Hospital, 1989-1990
Certifications
Hogan Leadership Forecast Series
Lominger Voices360 Assessment
Myers Briggs
The Highlands Program
Coaching Philosophy
Work, love, and life can sing in harmony.  When they do, you know you are creating a life worth celebrating.  The source of this harmony is clarifying your values, goals, and what is enough for you.  The more these three elements are clear to you, the easier it is to choose between options and achieve the outcomes you desire.  To do all this, you need skills in communication, conflict resolution, emotional intelligence, and leadership.  As your coach, I will help you identify your values, goals, and targets, enhance the skills you have, and share with you skills that might be helpful.
My style is more directive.  What that means is I am more likely to share information, research, skill sets, and experiences with you rather than to ask you questions to allow you to discover the answers.  That doesn't mean I won't ask questions or push you to discover things on your own.  What it does mean is that if there is a straight forward path to learning the information, I am more likely to give it to you.  It also means I am very goal oriented.  I will help you set goals and knock them out.
Community Activities and Personal Interests
Board Member, DIPP, North Carolina Psychological Association, July 2016 to present
Chair, Worship Advisory Board, Christ the King Lutheran Church, March 2012 to April 2013
Worship Music Leader, Christ the King Lutheran Church, September 2007 to present
President, Church Council, Christ the King Lutheran Church, January, 2005 to 2007
Councilman, Church Council, Christ the King Lutheran Church, January 2004 to 2007
Member, Board of Directors for Triangle Family Services, 1999 to 2003
Council Member and Newsletter Layout Editor for The Men's Center of Raleigh and Wake County 1996 to 1998
State Representative to the American Psychological Association Business of Practice Network, 1996 to 1998
Chair, Professional Affairs Committee for the North Carolina Psychological Association, 1994-1997
Avid reader of Science Fiction and Fantasy, woodworking, cooking, traveling