How It Works – Choose Your Package
Step 1: Choose Your Package
Owen offers three (3) packages to choose from, each offering negotiated pricing that delivers below-market rates for the highest quality services. Package options vary by:
Duration of the coaching process—from 4 to 12 months
Number and duration of coaching sessions – from 9 to 26 sessions lasting anywhere from 60 to 90 minutes each
"On demand" access to the coach outside of a scheduled session
Construction of a Personalized Development Plan to establish goals and a system of accountability
Inclusion of "outreach" designed to gain input from others in your organization in order to fuel highly pragmatic discussions on real issues in real time
Supplement your coaching package with the Hogan Assessment.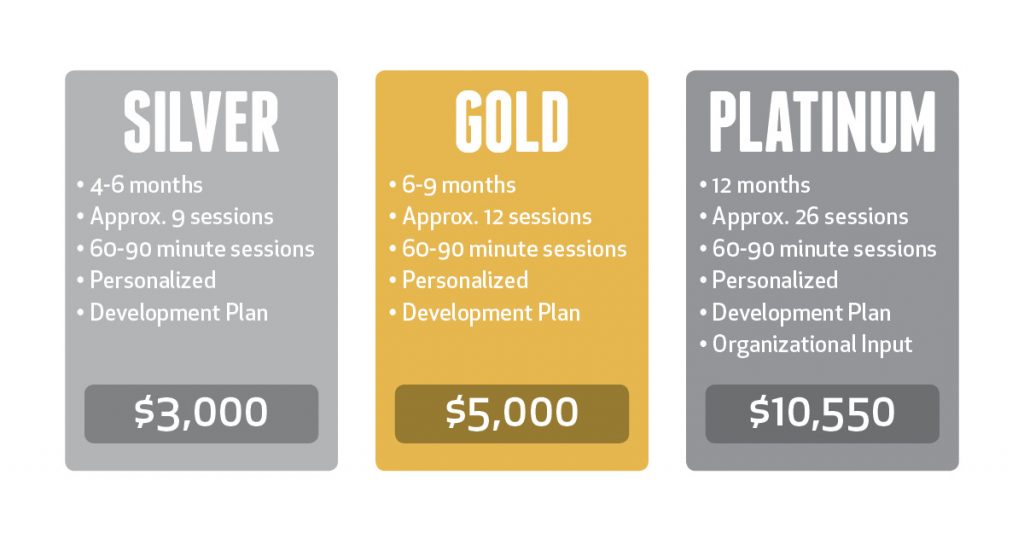 Which package is right for you?
Review the package options and select the one that best meets your needs – consider your goals, budget, time commitment and the complexity of your work environment.  Confirm your package selection as you interview 2-3 of our coaches.  Then select your package and select the coach with whom you want to work.
The available options let you choose the level of support that you need to achieve your goals.  No matter which package you choose, the outcomes will depend on you and your level of engagement with the process!  As with anything in life, the more you put into it, the more you will get out of it.  There are no shortcuts.
*The Owen Coaching Network is available exclusively to alumni who hold a degree from the Owen Graduate School of Management.