Juliana Ashley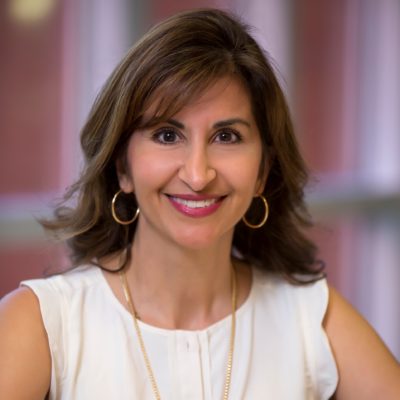 Change starts with awareness
Healthcare, Energy, Law, Financial Services, Academia
Executive Summary
Juliana is a leadership and executive coach. She specializes in leader development influence and strategic advancement. Juliana brings close to 30 years of experience in law, the corporate world and television reporting to her coaching and facilitation. Juliana works with both young and senior leaders to increase influence, communicate effectively and build trusting relationships that are critical for success.
Juliana's diverse background enables her to serve clients by helping them think outside the box, gain a new perspective on challenges and achieve their goals. In addition to being a trial lawyer and television reporter, Juliana has experience in Comedy Improvisation and brings humor and creativity to her coaching and speaking engagements.
Juliana is passionate about coaching and serves as an instructor for several coaching training programs, including Rice University's CoachRice.
Client Summary
Juliana works with clients in a broad spectrum of industries, including healthcare, oil and gas, academia, financial services and law. Some examples include:
Healthcare: MDAnderson Cancer Center, Houston Methodist, Memorial Hermann Healthcare
Oil & Gas: ExxonMobil, Airgas/Air Liquide, Shell
Financial: Amegy Bank, Woodforest Bank, Verde Wealth Group
Academia: Rice University Doerr Leadership Institute, Texas A&M University, University of Houston, University of Houston Law Center, St. Mary's Law School, University of Missouri
Education and Credentials
Bachelor of Arts, International Relations, Trinity University
Juris Doctor, St. Mary's Law School
Professional Certified Coach (PCC), International Coach Federation
Certified Leadership and Executive Coach (CLEC), International Coach Federation
Experience
Juliana has a varied background. Before becoming an executive coach, she had stints as a television reporter for the Houston Astros pre-game show and a comedy improvisation performer. Her first real career was a prosecutor in a small town where she was assigned a courtroom and told "handle everything that happens here"—a true trial by fire. She learned quickly that the key to rapid growth is getting outside your comfort zone and learning from challenges. She practiced law for 10 years before being recruited into a sales position selling technology to law firms. She values all of her experience and has learned through her career transitions that no experience is wasted if you can learn from it.
Certifications
Professional Certified Coach (ICF- PCC)
EQi
EQ360
Hogan Leadership Forecast Series
Korn Ferry Lominger Voices 360
Coaching Philosophy
Juliana believes that everyone has genius within them. Her coaching philosophy is to find the brilliance in her clients and hold the space for them to see it for themselves, and use it to achieve their goals. Juliana helps her clients use their strengths, preferences, tendencies and personality traits to seamlessly create tangible results and make sustainable change in their lives and their careers.
Juliana brings her experience as a trial lawyer, reporter, sales specialist and comedy improv performer to her coaching engagements. She is ready to think outside with box with her clients to help them move forward in the face of uncertainty and find creative ways to achieve their goals.
Community Activities and Personal Interests
Juliana has been a long-standing member of ICF Houston and served as Programs and Education Chair. Juliana's comedic energies are regularly enlisted to bring about meaningful icebreakers and programs to engage and unify members.
Juliana and her husband have two adult(ish) children and enjoy regular Italian family get-togethers.