Andy Schumacher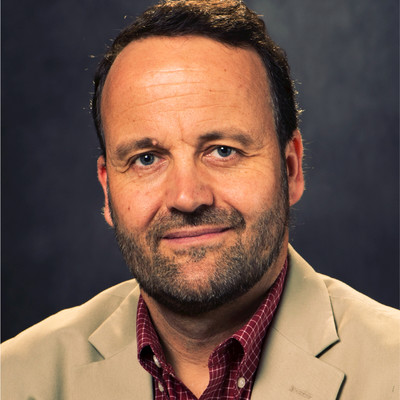 Old doors never open new paths
Healthcare, Medical Device, Higher Education, Manufacturing
Executive Summary
With more than 20 years of experience in international strategic management, organizational  development, and marketing, Andreas (Andy) Schumacher, Ph.D. carefully balances the integration of human factors with efficient and effective process improvement, change, or team interventions. Among other past projects he has successfully led organizations through mergers and acquisitions, turn-around situations, strategy alignment, and product line integrations, and oversaw the international roll out of enterprise training tools in over 15 countries.
Andy serves as an Organizational Psychologist in the Leadership Institute at the University of Texas MD Anderson Cancer Center. He received both his Bachelors of Business Administration and Economics, and his MBA from the Westphalian Wilhelms-University  in  Muenster,  Germany, and his Doctorate in  Industrial/Organizational Psychology from Capella University. Among other certifications he has earned his International Coach Federation credential as an executive coach at the professional certified  coach level (PCC).
Client Summary
MD Anderson Cancer Center (full-time employee role)
Roswell Park Cancer Center
Kemper System USA
Rice University
Vanderbilt University
Typical client roles include physicians and administrative / strategic / operations leaders at the Directors, VP, SrVP, and General Manager levels.
Education and Credentials
Capella University, Harold Abel School of Behavioral Science & Psychology, Minneapolis, MN, Ph.D. – Industrial / Organizational Psychology
Westfaelische Wilhelms University, Muenster, Germany – School of Business and Management, B.A., Business Administration and Economics and M.B.A., Environmental Management and Business Law
Advanced Certified Personal and Executive Coach (ACPEC),
Professional Certified Coach (ICF- PCC)
Experience
Managing Director
Sr. Director Marketing and Sales
Clinical Assistant Professor
Organizational Psychologist
Certifications
Project Management Professional (PMP)
Professional Behaviors Analyst (CPBA)
Professional Values Analyst (CPVA)
Advanced Certified Personal and Executive Coach (ACPEC)
Professional Certified Coach (ICF- PCC)
Certified Real Colors Facilitator
EQi- Certified Emotional Intelligence Practitioner
Hogan Personality Assessments Certification (HPI, HDS, MVPI)
Prosci Certified Change Practitioner (CCP)
Coaching Philosophy
"The only person who is educated is the one who has learned how to learn and change." This profound statement made by eminent positive psychologist Dr. Carl Rogers guides my approach to both professional coaching and mentoring. Grounded in Roger's principles of congruence, empathy, and unconditional positive regard I focus on building coaching relationships designed to encourage meaningful and challenging dialogue, create critical awareness and insight, develop new knowledge and skills, and ultimately propel personal and professional growth.
Coaching for me is more than self-actualization. It is a call towards touching and shaping the lives of others in a productive and meaningful way. I consider myself blessed to be allowed to act as the catalyst in my clients' quest to apply their core values and their full potential. I am who I am today because I was allowed to stand on the shoulders of giants. I see it as my privilege to provide the same kind of challenge, guidance, and care for my current and future clients.
Community Activities and Personal Interests
I compose and produce music. I also perform mixing and mastering services for bands. These days most of my studio time is behind the console as the mixing/mastering engineer to help other musicians achieve the sound they are desiring.
I also serve as an adjunct professor at a non-profit university in Buffalo, NY