John Reed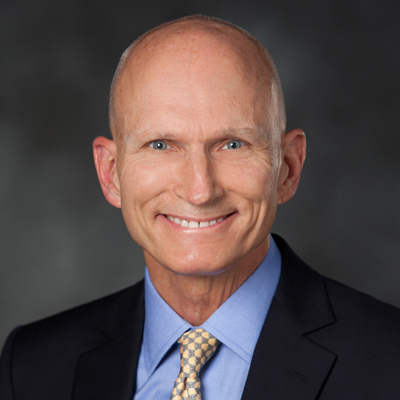 Examining your true self and deliberately managing perceptions
Construction, Education, Energy, Finance, Government, Health Care, Hospitality, Not-for-Profit, Real Estate, Technology
Certifications: Conversational Intelligence, CPI-260, FIRO-B, Hogan Leadership Forecast Series Assessment, International Coach Federation, Leadership Architect 101, Myers Briggs MBTI, Neuroscience of Leadership, Thomas Kilmann, Watson-Glaser
Hobbies: Aerobic exercise, Golf, Public speaking, Reading, Traveling, Volunteering
Executive Summary
John is an internationally recognized executive and leadership coach. He has been a Managing Principal since 2005 at Quinn Reed Associates (www.quinnreedassociates.com).  He is designated as a Master Coach by Marshall Goldsmith Stakeholder Centered Coaching, a Master Corporate Executive Coach by the Association of Corporate Executive Coaches and a Professional Certified Coach by the International Coach Federation. He is a Navy veteran with an MBA from the Tuck School at Dartmouth, an AB from Dartmouth College and, as an organizational psychologist, a PhD from the University of Georgia. He previously worked in the strategy practice of Accenture and the public-sector practice of CGI. His LinkedIn information: www.linkedin.com/in/johnreedphdmbaexecutivecoach
John helps successful people excel further, working with senior leaders, boards, executive teams, entrepreneurs and other strong professionals. He works with alumni of a number of leading MBA programs including the Owen School at Vanderbilt and the Tuck School at Dartmouth. He is a Founding Fellow and Contributing Author of the Institute of Coaching at McLean/Harvard Medical School. His book 'Pinpointing Excellence' (www.pinpointingexcellence.com) for example is popular as a buyer's guide to selecting executive coaches. He has 30 years of management, executive and leadership coaching, executive assessment, organization change and alignment, and strategy consulting experience globally.
Client Summary
John helps successful people excel further, working with senior leaders, boards, executive teams, entrepreneurs and other high impact professionals.
A partial client list includes: AGCO, AIG, Aker Solutions, AstraZeneca, BASF, Benteler, Black Hills Corporation, British Petroleum, Calpine, Cameron, CBRE, Central Intelligence Agency, Children's National Medical Center, Clock Spring Company, Comfort Systems USA, ConocoPhillips, Diageo, Dover Industries, EastWest Bank, ExxonMobil, Hines, ION Geophysical, IvyExec, Jones Lang LaSalle, KIPP Schools, Lloyd's Register, Macquarie Group, Memorial Hermann Health System, MILE Saudi Arabia, NASA, NRG, Occidental Petroleum, Oil States International, Panasonic, PetroChina, Pink Petro, PSC, Raytheon, Recall, Royal Dutch Shell, Schlumberger, Seyfarth Shaw, Stepan Company, Sunbelt Steel Texas, Texas Children's Hospital, The Brock Group, The Cameron School of Business at the University of St. Thomas, The CapStreet Group, The Freeman School of Business at Tulane University, The March of Dimes, The Menil Collection, The Owen School of Management at Vanderbilt University, The University of Houston, The University of Texas at Austin, The University of Texas Health Science Center at Houston, and Thomson Reuters.
Education and Credentials
John has an MBA from the Tuck School at Dartmouth, a BA from Dartmouth College, an MS in psychology from Georgia State University and, as an organizational psychologist, a PhD from the University of Georgia. He is designated as a Master Executive Coach by Marshall Goldsmith Stakeholder Centered Coaching, a Master Corporate Executive Coach by the Association of Corporate Executive Coaches, and a Professional Certified Coach by the ICF. His psychologist license is granted via the Association of State and Provincial Psychology Boards by the Georgia State Board of Psychologists.
Experience
John is a Navy veteran and since 2005 has been a Managing Principal at Quinn Reed Associates (www.quinnreedassociates.com). Previously he worked in the strategy practice of Accenture and the public-sector practice of CGI.
Certifications
John is trained at the doctoral level and certified in many instruments including, for instance, Hogan, Korn Ferry Leadership Architect, FIRO-B, Thomas Kilmann, CPI-260, MBTI and Watson-Glaser. Also, with prior training in cognitive and neuropsychology, he was in the first class of coaches certified in Conversational Intelligence, in 2016.
Coaching Philosophy
John is known as one of the most experienced, skilled and fully trained executive coaches; and known by many as the leading advocate for increasing professional requirements for executive coaches to professionalize the industry. Experienced and trained in management, coaching and psychology, he helps successful people excel further, drawing from multiple master coaching certifications, a Dartmouth MBA and a PhD from the University of Georgia.  When working with John you will experience a deliberate focus on setting and reaching goals and outcomes.  John sees himself as an MBA with psychological training and uses psychology as a tool to help clients better understand themselves and their coworkers.  John is a master at allowing clients to see themselves accurately and examine ways to move forward conscientiously, better managing perceptions and strengthening leadership behaviors to set them apart.
Community Activities and Personal Interests
John volunteers in the community with interests in education and in helping children and veterans. He has a history of board service, for example as the 2016-17 board president of an inner-city school, the Nehemiah Center. He belongs to Kiwanis International and also supports Deerfield Academy, Dartmouth College, the Tuck School at Dartmouth and the United Methodist Church. He and his wife live in Raleigh, NC where she is the head of a children's hospital. They have 4 children.