Joanna Williams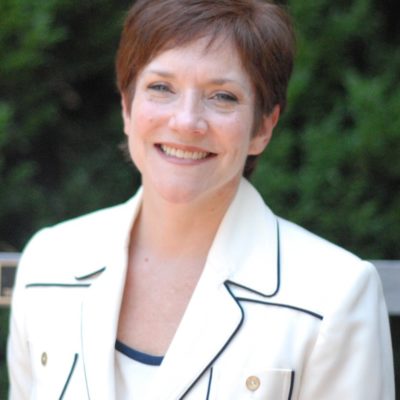 Get off autopilot for sustainable change
Financial services, healthcare, accounting, construction, consulting, communications, manufacturing and distribution, insurance, higher education, government, nonprofit
Executive Summary
Joanna is an executive coach and leadership development specialist who helps you understand and leverage your unique leadership DNA so you become a leader worth following in your business, community, and home.  Through working with Joanna, executives increase self-awareness, emotional intelligence, and the relational capital required to lead effectively.
If you want to be more effective and make a difference in your organization, Joanna can help you maximize your impact AND your organization's bottom line without sacrificing your integrity, peace of mind, or personal life. Learning discoveries are applied to real-time situations, helping you navigate tactical challenges while deepening your understanding of the underlying themes of the challenges you face.
Joanna draws on her diverse experience from Fortune 100 to non-profit with helpful insights and resources.  She has coached and trained dozens of leaders, helping them maximize their leadership capacity for change that lasts, hits the organization's bottom line results, and increases your influence in relationships both personal and professional.  She holds an MBA from Owen Graduate School of Management.
Client Summary
Partnering with the CEO of a construction firm to become more self-aware and confidently lead strategic initiatives while maintaining a collaborative leadership team
Working with the COO of a banking services corporation to achieve promotion to CEO, increase effectiveness of senior team, and improve company culture
Helping a leader transition into a new role and navigate high impact conflict in a volatile environment
Working with the COO of a financial services company to balance high performance goals and maintaining good relationships with colleagues and subordinates
Collaborating with a business owner to increase bottom-line sales by improving client retention rate
Helping a healthcare C-suite executive understand the impact of her high-energy, commanding personality and learn to calibrate it for maximum effectiveness
Partnering with the executive director of a non-profit to launch a new team by quickly building team trust and cohesiveness
Collaborating with a bank to provide executive development workshop for clients
Working with the COO of a communications manufacturing company to evaluate and develop emotional intelligence in the workplace
Helping a marketing executive develop his team to be more effective communicators and influencers of internal clients
Conducting front line leadership training in national food services company while coaching and mentoring in-house trainers
Working with a mid-level executive to develop executive presence, assume increased responsibility, and prepare for promotion
Education and Credentials
Vanderbilt Owen Graduate School of Management, Master of Business Administration (MBA)
Trevecca University, Bachelor of Science in Business Administration and Communications and Human Relations
Certified Professional Coach, Institute for Professional Excellence in Coaching
Professional Certified Coach credential from the International Coach Federation (ICF)
Experience
Joanna brings her experience in developing leaders and building teams from a variety of settings, from Fortune 100 to non-profit.  She is an experienced executive in the area of sales, advertising and marketing, IT, and non-profit management.
Certifications
Professional Certified Coach
Enneagram
EQi 2.0 (Emotional Intelligence) and EQ360
Leadership Circle Profile 360
Myers Briggs
Coaching Philosophy
Taking your business to the next level must be preceded by an inner shift, because "what got you here won't get you there".  Most of us are operating on autopilot, reacting to the demands around us in predictable, patterned ways.  Sometimes those behaviors serve us well; often they don't.  In studies measuring effective leadership, self-awareness consistently ranks among the most impactful factors.
Joanna starts coaching engagements by helping you take yourself off autopilot at the times it matters most, so you have a better understanding of your behavioral patterns and motivations.  We look at how your leadership style is an asset to you, and the places where you get in your own way.  Each activity aids you in noticing underlying themes and core motivations, enabling you to get to root causes for change that is broadly impactful and long-lasting.
Throughout your engagement, we help you address your day-to-day tactical challenges, always connecting them back to what you've discovered about your leadership style to combine real-time application and long-term transformation.  Along the way, you'll have a confidential thought partner to help you overcome obstacles and meet your goals.
Community Activities and Personal Interests
President of local ICF chapter, 2020
Board of local chapter of National Association of Women MBAs
National trainer for Catechesis of the Good Shepherd
Mentoring high-potential, young leaders