Latest Posts
From the Dean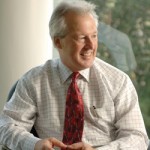 In the midst of a world financial crisis, the fundamentals of success are in place. We have solid programs, superb faculty and staff, and an incoming student body that is one of the strongest—if not the strongest—in the history of the school. Lest I repeat myself, I feel confident that we are poised to grow to our full potential. And, achieving that full potential is all about continuing our push for quality—quality faculty and programs, quality students and quality facilities.
Features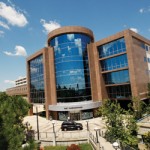 Sharran Srivatsaa, MBA'08, remembers arriving in Tupelo, Miss., well after dark and encountering what most people would expect to see on a small-town Thursday night: very little. "There wasn't much going on." In the morning he saw the place, physically and figuratively, in an entirely different light.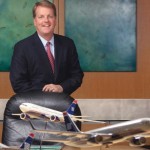 Grounded. In airplane parlance, it's an ironic way to describe someone who oversees the fifth largest airline in the country, but that's exactly how friends and colleagues of US Airways Chairman and CEO Doug Parker, MBA'86, view him. While he's adept at managing the 30,000-foot view, they say he remains one of the most down-to-earth people they know—even as his embattled industry confronts soaring costs and plummeting customer satisfaction.