Mel Asbury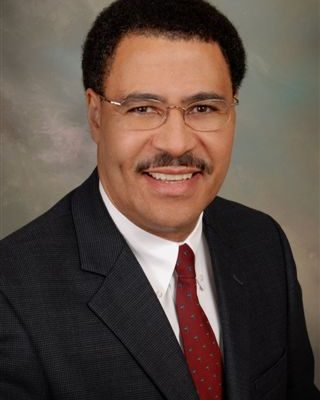 Practicality, speed, and self-discovery
Consumer Products, Manufacturing, Technology, Health Care, Biotech, Government, Financial Services, Non- Profit
Executive Summary
Mel has held corporate leadership positions in large global companies such as Exxon Mobil and Glaxo SmithKline so he thoroughly understands the issues executives face today in the business world. He has a proven ability to coach executives on how to quickly focus on the most important goals and strategies for achieving their highest level of performance. He has a unique ability to help stretch executives' thinking about new approaches for moving forward, especially during times of organizational change. Much of his skill and capability was honed as Senior Vice President of Human Resources, in changing industries such as biotech, pharmaceutical, telecommunications and healthcare. His work experience and major accomplishments encompass involvement in mergers and acquisitions, startups, organizational redesign projects, and other innovative H.R. programs that impact human productivity.
Client Summary
CEO, international specialties coatings and sealants manufacturer. Focus/result: help implement change in a very traditional organization and building a more participative management team.
Senior marketing executive with a global pharmaceutical/biotech company. Focus/result: enhanced strategic leadership skills and ability to influence the company's executive team.
Global management consulting firm. Focus/result: improved comprehensive leadership development and influencing skills of staff in order to interact with clients more effectively.
Senior executive of quality for a global beverage company. Focus/result: improving the quality of leadership and collaboration of a globally diverse staff across five continents.
Senior engineering manager in high tech company. Focus/result: improved his leadership skills in managing a new startup group.
Municipal government utility. Focus/result: develop enhanced managerial skills for high potential managers.
Nationwide non-profit. Focus/result: improve teamwork among the senior leadership group.
Education and Credentials          
Master of Science, Industrial Relations, Purdue University
Bachelor of Science, Business Administration, NC Central University
Executive coach certifications through CCL, Korn/Ferry International, and UNC/Duke University
Board Certified Coach- Center for Credentialing & Education, Inc.
Certified Senior Professional in Human Resources (SHRM-SCP)
Experience
President, Asbury Consulting, LLC, Greensboro, NC
Senior Vice President, Human Resources, Talecris Biotherapeutics Inc., RTP, NC
Senior Vice President, SpectraSite Communications, Inc., Cary, NC
Senior Vice President, Novant Health Inc., Winston Salem, NC
HR Director, Glaxo Smithkline, Research Triangle Park, NC
Manager, ExxonMobil, NY
Certifications
Hogan Leadership Forecast Series Assessments
Lominger's Leadership Architect Suite 360
Myers Briggs, FIRO-B, Change Style Indicator, Big 5, CPI 260
Campbell Leadership Inventory
Strong Vocational Inventory
Benchmarks 360
Conflict Dynamics Profile
Influence Style Indicator
Hay Emotional and Social Intelligence leadership Inventory
Coaching Philosophy
In today's fast paced competitive business environment, both individuals and organizations are looking to maximize their human capital. Organizations have found that the last true area of competitive advantage is how effectively their people inside the organization tackle new business challenges. Team and individual performance has become critical given the rapid pace of change and the increasing diversity of the workforce. Likewise, individuals are trying to maximize their career potential as they seek to advance in their careers and find real meaning in the work they do.
As a result of the above trends, both individuals and organizations are looking for "quick and practical ways" of optimizing human relationships and productivity. I believe executive coaching can be a key factor in helping make progress in achieving both goals. For individuals, discovering what your strengths  and development needs are and applying new techniques to close any gaps can "enhance your personal brand" while also helping you attain your career goals. Being more effective as a leader can also increase human productivity in your respective organization. My personal coaching style aims to help you do all of the above in a totally supportive manner.
Community Activities and Personal Interests
National Board of Directors of the Society for Human Resource Management.
American Heart Association, Board/Secretary Treasurer
World at Work Compensation Association, Member
American Society for Healthcare Human Resource Administration, Member
National Association of Health Services Executives, Member
American College of Healthcare Executives, Member
Board of United Way
Board of Goodwill Industries
Board of Communities in Schools