Anne Miller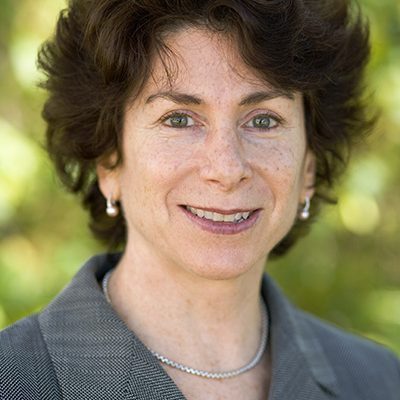 Act your way into new thinking
Health Care, Financial Services, Manufacturing, Technology, Education
Executive Summary
Anne Miller is distinguished by her action-oriented approach based on the premise that "it is far easier to act your way into a new way of thinking than to think your way into a new way of acting".  For over three decades she has worked globally with senior leaders committed to going beyond past successes to create extraordinary futures for themselves and their organizations, resulting in substantive innovations and financial returns.
Anne takes a pragmatic approach in working with individuals and multi-cultural teams. She created the Action Lab™ as a tool for C-level executives to accelerate the delivery of breakthrough results while developing their leaders and their collaboration practices through a series of iterative accomplishments. She has led successful leadership development and organizational transformation efforts for Fortune 100 companies in many areas of the world. Anne has coached senior executives and their teams in a variety of cultures and industries.
Anne has been a coach for the Owen LDP program since the beginning, working with MBA students to understand and put into practice insights from their assessments and professional aspirations.
Prior to founding her own business, Anne was a Partner with Oliver Wyman Delta Organizational Consulting, helping to grow the brand in the UK for organizational change and leadership development; and formerly a Principal with CSC Index, both in the UK and Hong Kong.  She began her career in IT, leading teams of analysts and programmers in the design and development of customer solutions for banking, seismic exploration, financial planning and oceanographic research.
She is a citizen of the USA and the UK, and has lived and worked in Europe, Malaysia, South Africa, Brazil and Mexico.
Client Summary
Goldman Sachs MD and Partner coaching programs
Humana Women's Leadership and Executive Coaching
VISION Consulting senior leadership coaching
London Business School design and implementation Entrepreneurship Summer School
Toyota USA Team coaching
Intel Lean Construction Coaching
MillerCoors
Arizona State University Faculty Leadership Program
Novartis
BP leadership training
Shell organizational transformation and Executive Coaching around the world
Education and Credentials
Master's equivalent as a Sloan Fellow at London Business School, London, UK
Bachelor of Arts, Mathematics, Colorado College, Colorado Springs, Colorado
International Coach Federation (ICF) Member
Certified with World Association of Business Coaches (CBC™),
Meyler Campbell Coach Graduate
College of Executive Coaching
Dwelling Program with Fernando Flores
Experience
Owner and President, A Miller & Associates LLC, now Santa Fe, NM
Partner, Oliver Wyman Delta, London, UK
Principal, CSC Index, London, UK
Manager, American Express Financial Services, Minneapolis, MN and London, UK
Certifications
Hogan Leadership Forecast Series Assessments
Lominger's Leadership Architect Suite 360
Myers Briggs MBTI
Stakeholder Centered Coaching (Marshall Goldsmith)
Focused Energy Balance Indicator (FEBI)
DISC
Corporate Athlete
Coaching Philosophy
We are all unique human beings with our own histories and views about what is possible based on how we interpret and create our worlds.  Coaching is the opportunity to rediscover the personal power – and responsibility – we have in creating our worlds with each conversation and action we take.  By listening in new ways we can experience life, people and work differently, opening possibilities that were not visible before.  Coaching is about cultivating new practices that reveal these possibilities for now and into the future. It is about trying new behaviors that provoke us to think differently.
Pushing harder on what is not working today or what keeps you from being all that you can be will not deliver on your aspirations.  Uncovering more about who you are, whom you aspire to be and how you show up to others can provide choices for designing what's next rather than hoping good things will happen by accident.
Community Activities and Personal Interests
Former Board Member, current Advisor Silver Bullet Productions.
Running, hiking, adventure travel, wine, reading and spending time with family and friends.