Terry Warren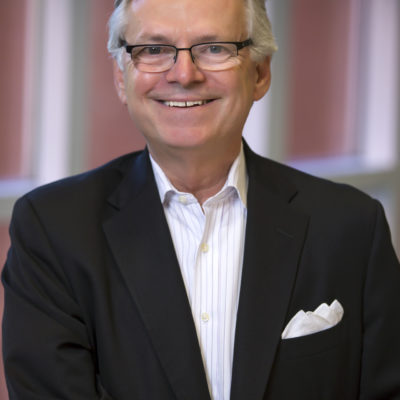 A locksmith for leaders
Financial services, Marketing, Industrial, Nonprofit, Retail, Sales, Healthcare, International
Executive Summary
Terry Warren, ICF Associate Certified Coach, has more than 40 years of leadership experience in the financial services and healthcare industries. He has held senior leadership roles in sales, strategic planning, client engagement, and executive coaching.  From that background, Terry equips his clients to see new perspectives, gain clarity, and achieve results. He leverages his reputation as a trusted advisor with his collaborative style and successful executive experience to make sure clients achieve their desired results promptly and with long-lasting results.
For more than 27 years, Terry served in a wide variety of leadership roles with Willis Group, a large global insurance broker. He led the company's client engagement and business retention efforts in North America, provided internal executive coaching to top leaders, and served as Executive Director of The Willis Foundation.  Prior to joining Willis, Terry worked for Hospital Corporation of America and other healthcare organizations, serving in a number of domestic and international corporate positions.
In addition, Terry believes in giving back. He has served as the chair of several nonprofit boards and as a mentor and consultant to nonprofits, both in the United States and abroad. He previously served as President of the International Coach Federation – Tennessee.  When he is not working as a coach or consulting, Terry has a passion for landscape painting.  He is an accomplished artist whose paintings evoke a sense of realism and a feeling of serenity.
Client Summary
Willis Towers Watson
Tractor Supply
20/20 Research
Other clients who wish to be disclosed on a case by case basis
Education and Credentials
Master of Science, Industrial Management, Georgia Institute of Technology
Bachelor of Science, Industrial Engineering, Tennessee Technological University
Core Essential Graduate Program, Coach U
Associate Certified Coach (ACC), International Coach Federation
Experience
Warren Consulting, Founder and Principal (est. 2014).
Willis Towers Watson (Formerly Wilis Group/Willis North America) (siumultaneous roles)

EVP, Director Client Advocacy
Executive Director Willis Foundation
Manageing Director, Willis in Nashville
Internal Executive coach

Hospital Corporation of America
Research and Planning Consultants
Certifications
Hogan
Voices 360, Lominger
DISC
Leadership Architect 101, Lominger
Coaching Philosophy
Every leader has potential that needs to be unlocked, and every leader is fully capable of unlocking that potential through choice and intentionality.  In a confidential relationship with me, clients co-create solutions that accelerate achievement of their goals and dreams.  So, bring your big goals and your big commitment to work, and together we will achieve what it is that you desire.  As your coach, I embrace being in service to you and believe you will find our time together transformational.  I care about what you need in conversation on any given day and create a space where we can be honest, open and we can say it like it is.  Combining over forty years of experience and a love of visual art, I will challenge your point of view and share stories to shift your perspective and make our work together real and practical.  My clients enjoy working with me because I am a powerful listener and I embrace an approach that allows me to offer suggestions for right now.  Whether you are seeking to unlock the hidden power in your interpersonal relationships or are driving towards what's next, through empowerment, encouragement and respect we will find new ways of approaching the work to accelerate your progress.  Coaching is by far the best thing I have ever done, and I welcome the opportunity to be the locksmith that unlocks your potential. 

 
Community Activities and Personal Interests
Served as Board Chairman of many different nonprofits over the years.
Last year (2017) I was President of The international Coach Federation of Tennessee and this year (2018) I am Past President.
Served on the New Member Welcoming Committee of the Nashville Chamber of Commerce.
Treasurer, Westminster Chapel