Lori Quitiquit-Hoffman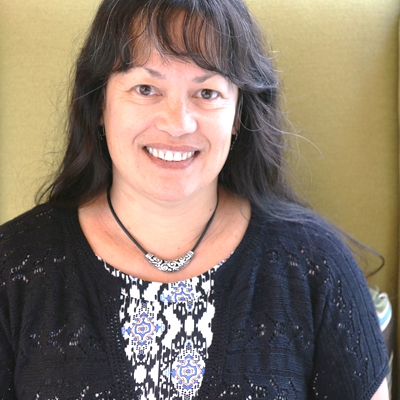 Letting go, playing more, leading differently
Consumer Products, Energy, Health Care, Manufacturing, Mining, Non-Profit, Services, Technology
Certifications: 7 Habits of Highly Effective People, Hogan Leadership Forecast Series Assessment, International Coach Federation, Lominger Voices360 Assessment, Myers Briggs MBTI, Professional Certified Coach
Hobbies: Cooking, Cross country skiing, Hiking, Kayaking, Paddle boarding, Traveling, Wine, Yoga
Executive Summary
With over thirty years of Leadership, Organization Development, HR, Coaching and Consulting experience in Fortune 200 corporate and non-profit organizations, Lori brings a deep understanding and skill set to support the success and development of the leaders she coaches. Her style of coaching creates an engaging and powerful experience for her clients. Her approach is to coach to the entirety of the person while also supporting their ability to meet the business needs of the organization they lead. Lori's ability to see the big picture helps clients leverage every available resource to deliver critical results. Many of her clients have experienced a greater awareness of their strengths and growth in their ability to coach and develop their teams. They have also learned how to effectively engage and inspire those they lead.
Previous roles Lori has held include: HR Director, Organization Development Consultant, Director of Coach Development, HR Business Partner, HR Manger, Leadership & Executive Coach. Specific areas of expertise are in leadership development, change management, culture change, high performance teams, and career transition.
Client Summary
Clorox, LinkedIn, Shell Oil, Chevron, Sutter Health, Foster Farms, FMC, Leprino Foods, Vanderbilt University
Education and Credentials
BS in Business from Haas Business School, UC Berkeley
Master HROD from University of SF
Experience
Lori has held a wide variety of roles in numerous industries and organizations including: Leadership and Executive Coach in Energy, Tech and Healthcare, HR Director at Community Hospice, Organization Development and Change Consultant at Leprino Foods and Foster Farms, Director of Coach Development at Envision Global Leadership, HR Business Partner at Clorox, and HR Analyst at Shell Oil Company.
Certifications
ICF Professional Certified Coach
Hogan, Voices 360
MBTI
7 Habits of Highly Effective People
Coaching Philosophy
For Lori coaching is all about hearing an individual, connecting with them, and helping them to identify their own voice.  Lori's goal is to help leaders understand their purpose, what drives them and allows them to be who they are in the world.  As she works with leaders on shaping their goals and required actions, she begins to pull away the layers – helping leaders to let go of perceptions, fears, or judgments that may be limiting their potential.  Lori works to create a container with her clients where they are then able to play and to experiment with leading differently; truly giving them space to be authentic.  Lori believes in "teaching her clients to fish vs feeding them" to develop their long-term capability.  Her style of coaching creates an engaging and powerful experience for her clients.  Many of her clients experience transformation as they lead change in both themselves and their organizations.  She is warm and genuine in her approach and is known for creating instant rapport and trust.  As a self-described HR gypsy, Lori intentionally moved between several different industries throughout her career.  This personal trajectory allowed her to build a broad scope of experience to understand systems in all kinds of environments.  This diverse background facilitates Lori's ability to receive a broad range of people and have an appreciation of the universe within which they operate.  As a result, she is successful with leaders at all levels and is able to meet the client where they are.  So come let go, begin to play and experiment, and ultimately learn to lead differently! 
Community Activities and Personal Interests
Volunteer coach for First Generation college-bound youth and women in career transition.