Kay James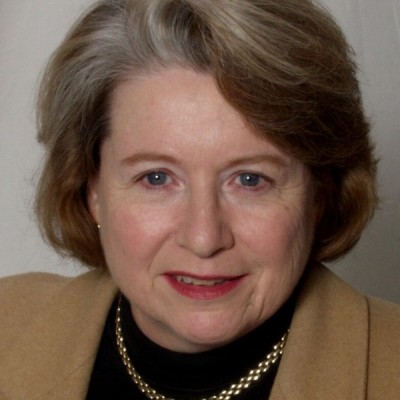 Contextual awareness, conceptual clarity, constructive action
Consumer Goods, Health Services, Hospitality, Information Technology, Manufacturing, Science & Research, Sports, Visual & Performing Arts
Executive Summary
Kay spent over 25 years as a strategic and financial advisor to the health care industry, serving as a partner in an international management consulting practice and as the founder of a successful niche consulting firm. Her clients valued her analytical thinking and advice on technical matters but specifically sought her out because of the benefits they found in her coaching for their growth as leaders and executives. As a result, Kay decided over ten years ago to concentrate her practice exclusively on leadership development. As a coach she draws on her deep understanding of business and organizations as well as on her skills in behavior change and conflict management to enhance organizational performance by guiding the development of key leaders. She is a keynote presenter and workshop facilitator for professional groups and leadership teams on topics related to leadership, strategy, change, entrepreneurship, and teambuilding.
Client Summary
Her coaching clients have included leaders at Johns Hopkins University Health Services (research organization); NASA (both headquarters and various research and operations centers); EFTSource, Inc. (secure manufacturing); CyberAngel Computer Security; The CFP Group (national architectural firm); Olivia Mullin Company (consumer goods brand); Aerial Innovations (documentary photography); i Design (web development and internet services); Logan's Roadhouse Restaurants; Merrill Lynch; Farmvet (veterinary pharmaceutical and health products); Athlon Sports; Wellnews; Walgreen's; Vanderbilt University Owen Graduate School of Management.
Education and Credentials
University of Chicago, MBA/Finance
Vanderbilt University, BA/Psychology
Middlesex University, Postgraduate Certificate in Neuroscience of Leadership
Graduate, Corporate Coach U, an ICF-accredited program
Experience
Executive coach and adviser to numerous growing ventures on issues of leadership, business planning and execution, professional relationships and new venture development
James Management Associates, Inc., President
Founder of successful management consulting firm advising management and Boards of Directors in the health care industry on issues of strategic and financial planning
KPMG Peat Marwick, Partner
Partner in "Big 4" international accounting firm, in charge of a large regional health care consulting practice offering strategic and financial planning services
American Hospital Supply Corp., Director
Director of Business Planning for major health care supply company, responsible for client interface and coordination of services in the turnkey development of new health care facilities internationally
Certifications
Professional Certified Coach (PCC), International Coach Federation
General civil mediator listed under Rule 31 by the Tennessee Supreme Court
Certifications in various assessment instruments useful in coaching
Certified Public Accountant
Coaching Philosophy
Kay's approach to individual coaching assignments typically begins with an intensive discovery phase to understand each individual client's goals and strengths as well as his/her organization's culture, needs and expectations. She works with her client to develop a clear plan of action that focuses the coaching engagement on the critical elements for enhancing that client's effectiveness as a leader in his/her organizational context. The coaching process itself is typically designed around an intensity level and time frame that reflect the client's objectives.
Her coaching incorporates contextual awareness, conceptual clarity and constructive action, maintaining an unwavering focus on the objectives. She is consistent in forming strong and straightforward coaching relationships, exploring objectives and obstacles in a thorough and open-minded manner, and sharing her experience and humor as well as her questions and observations. She believes that the client's progress is rooted in his or her growth in awareness and she seeks to stimulate and drive that growth. Her clients know that she is "on their side" in the pursuit of their goals.
Community Activities and Personal Interests
President, Redbud Cooperative Corporation
Volunteer mediator for the Nashville Conflict Resolution Center

Past Board Member, Center for Health Services, Vanderbilt University

Past Board member of the Tennessee Coaches Alliance

Enthusiastic tennis player and dog lover