Mark Robertson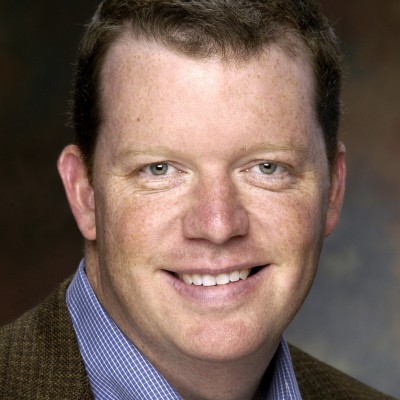 Learning = New Awareness + Practice
Consulting, Education, Government, Health Care, Health Services, Telecommunications, Visual & Performing Arts
Degrees: Bachelor of Science, Master in Education
Certifications: Hogan Leadership Forecast Series Assessment, International Coach Federation, Leadership Agility 360 Assessment, Lominger Voices360 Assessment, Newfield Network Ontological Coach, Professional Certified Coach
Hobbies: Cycling, Golf, Reading, Spending time with friends, Sports
Executive Summary
Since 2001, Mark has been the owner of Life Design, www.coachmark.com, and has been coaching executives and leaders, as well as their leadership teams and employees, to rebuild and strengthen trust in their working relationships, enhance and improve the quality of their conversational skills, dramatically improve their ability to coordinate action across and within teams, design their own mood and the morale of the people within their organization and create an organization built on a network of strong, productive relationships.
Client Summary
For the past 15 years Mark has been practicing as an Executive Coach and Workshop Facilitator. His clients include: Ingram Content Group, MissionPoint Healthcare, MedSolutions, Inc., Huron Consulting, Arthur Andersen – Business Consulting Group, Emdeon, PICA Group, e+ Cancer Care, CHD Meridian Healthcare, The Frist Center for the Visual Arts, Girl Scouts of Middle TN, Gordian Health Solutions, Kroll Background Screening, Maritz, EMI CMG, The University of Tennessee, SSM Healthcare, St. Thomas Health Services, Social Security Administration, Sprint PCS, Huron Consulting, Vanderbilt University Owen School, and Belmont University Center for Executive Education.
Education and Credentials
M.Ed. in Human Development Counseling from Peabody College, Vanderbilt University
BS in Electrical Engineering from the University of Tennessee, Knoxville
Professional Certified Coach (PCC) – International Coach Federation
Newfield Network Foundations Program Mentor Coach
Newfield Network Certified Ontological Coach
President, Board Member at Large of The Tennessee Coaches Alliance
Experience
Owner of Life Design – Executive Coach, Workshop Facilitator, Personal Coach
Independent IT Systems Development Contractor
Professional Golf Pro – Hermitage Golf Course
Development Manager – Junior Achievement
IT Business Analyst – First American Bank
Management Consultant – Andersen Consulting
Technical Salesperson – Johnson Controls, Inc.
Certifications
Hogan Leadership Forecast Series Assessment Certification
Lominger VOICES360 Assessment Certification
Leadership Agility 360 Assessment Certification
Coaching Philosophy
For me, coaching is essentially NEW LEARNING for my clients. I view the coaching process as the client and me partnering together on a learning journey in a territory they declare they need help in, and my role in that journey is to serve as their "LEARNING PARTNER." That means I will teach them new distinctions, encourage them when needed, support them during the hard times, and sometimes challenge them when their actions aren't aligned with what they say they are committed to.
The typical coaching engagement has two steps: 1) New Awareness and 2) New Practices. The first part of the coaching process often focuses on helping the client see the issue or challenge in a new way, with a new set of eyes. We work together to explore the challenge so that we can reach a point where we can clearly articulate what the issue is – NEW AWARENESS. From that point, we can then begin to DESIGN new PRACTICES that will produce the new results they desire. Since most of us are creatures of habit we already have a set of deeply installed practices that we need to gradually relinquish in order to create space for the new practices to take root. After that, the coaching process consists of checking back in on how the practices are going and course correcting in order to create maximum learning.
Community Activities and Personal Interests
Board of Directors – Davidson County UT Alumni Association
Board of Directors – Hands On Nashville
Cycling, Golf, UT Sports, reading
Spending time with good friends and having fulfilling conversations