Dayle Savage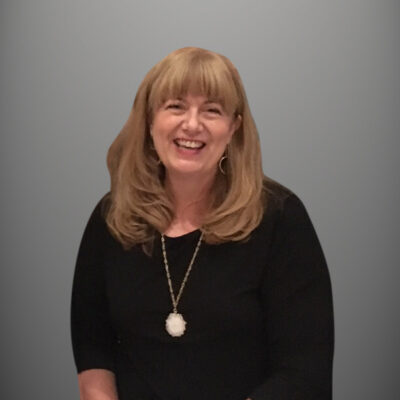 Healthcare, Technology, Consumer Goods, Telecommunications, Law, Engineering, Architecture, Non-profit, Education, Government
Clarity. Focus. Ease., Clarity. Focus. Ease.
Certifications: DISC, Hogan Leadership Forecast Series Assessment, Leadership Architect 101, Lominger Voices360 Assessment, Myers Briggs MBTI, Professional Certified Coach, Strengths Finder
Hobbies: Arts and crafts, Calligraphy, Global sojourner, Golf, Music, Photography, Reading, Theater, Walking
Client Summary (not inclusive of all clients)
Fortune 100 Healthcare Organization – Coached team of five (VP and 4 AVPs) regarding planning and execution of division meetings while strengthening relationships inside and outside the team
Fortune 100 Technology Company – Designed collaborative coaching workshop for 100 managers
Fortune 500 Building Supply Company – Coached SVP through a promotion to an EVP position in the C-Suite
Director of Radiology – Coached through a career transition
VP of Human Resources – Coached through a career transition
Healthcare Insurance Company – Coached accounting manager through a promotion
Long-term Care Company – Coached VP through internal career transition
National Association for Admission Professionals – Coached Executive Director per Board's request regarding staff and Board engagement
Private University –
Coached faculty and guest lecturers participating in the inauguration of the Business School's Mini-MBA™ program to craft curriculum design for an adult learning experience.
Designed and implemented a Mini-MBA™ Certification Program – Taught HR module
Government Training Center through a Land Grant University –
Department of Transportation: Coached executives on integrating learning to day-to-day operations; Conducted focus groups across the state to assess coaching and training needs for managers and supervisors; designed five programs for executives, managers and supervisors; designed and delivered a train-the trainer workshop for the five courses
Department of Human Resources – Coached leaders and emerging leaders in the State's Executive Government Institute and the Government Management Institute
International Music Business Organization. – Coached executives on leadership competencies including strategic vision, managing ambiguity, creating and managing teams effectively, operational efficiencies
National Office Supply Organization – Coached and trained district and regional managers
Education and Credentials
Vanderbilt University, Nashville, Tennessee Ed.D. Human Resource Development;
Dissertation Topic: Discerning Action: A Praxis for Consultants©
Vanderbilt University, Nashville, Tennessee, M.Ed., Human Resource Development
Bradley University, Peoria, Illinois, B.M.E., Music Education (Certified K – 12)
Professional Certified Coach, International Coach Federation Credential, October 2018
International Coaching Consortium, Houston, TX, Certified Coach
Academy for Coaching Excellence, Sacramento, CA. Certified Coach
Experience
Founder, Executive Coach, Consultant, spiraLearning, LLC (March 1999 – present), Nashville, TN
Assistant Professor of the Practice in Leadership & Organizational Studies and Director of Career Services, Vanderbilt University Peabody College (Aug 2005 – July 2017), Nashville, TN
Vice President & Chief Learning Officer, Ascension Saint Thomas Health (July 2008 – March 2009), Nashville, TN
Director of Administration, Bradley Arant Boult Cummings (January 1988 – March 1999) Nashville, TN
Certifications
Hogan Assessment Series, Tulsa, OK, Certified in Leadership Forecast Series
Lominger International, a Korn/Ferry Company,
Certified in Leadership Architect® and Voices 360®
DiSC Profile, Assessment & Facilitator
StrengthsFinder, Assessment & Facilitator
Myers-Briggs Type Indicator, Qualified Administrator
Coaching Philosophy
As your coach, I see your potential and the value you bring. Coaching creates a bond that is grounded in trust and authenticity. I take a three-fold approach that centers around clarity, focus, and ease.
The first thing we'll do is gain clarity about your goals and intentions (for your work, in your business, etc.). I use assessments and exercises as part of this process. The clarity we establish guides our coaching sessions while strengthening your ability to be decisive.
Next, we'll focus on the energy you exert to get your work done. We'll investigate what gives you energy and what depletes your energy, so we find the barriers that diminish your success and the bursts that propel you to be your best self. My clients become keenly aware of the times they are propelled, sustained, or drained by what comes their way and are better able to adapt as needed.
From there, we'll design actions that will easily move you toward your goals and live out your intentions. I'll hold you accountable by helping you design actions that support your goals.
Finally, my job as your coach is to celebrate your achievements, support you during the changes you're making, and inspire you to take action toward the recognition you deserve.  Clear goals, focused energy and authentic actions are a winning combination. This is my coaching philosophy for your ultimate success.
Community Activities and Personal Interests
International Coach Federation, TN Chapter:
President-elect, President, Past President, 2006 – 2008
Membership Director 2020 and Co-Director 2019
Professional Development Co-Director 2018
Served on Prism Award Committee, 2010
Impact100 Nashville – Grants Committee Member 2020
Society of Human Resource Management National and Local Chapter
Speaker, State Conference, 2019
Speaker, Strategic Leadership Conference, 2015 and 2017
Evaluator, HR Excellence Program: Evaluation Committee (2013 – 2016)
CABLE – a networking organization for women, 2006 – 2018
Women on Corporate Boards Committee, 2011 – 2013
Served on New Member Orientation Committee, 2009 and 2010
Global sojourner: 4 continents: South America, Africa, Europe, North America
Photography enthusiast: NatGeo photography lessons while in the Galapagos Islands
Reading & Walking aficionado: Books and long hikes
Music lover: All genres especially torch songs and smooth jazz
Arts & Crafts admirer: Museums, studios and personal curator
Calligraphy apprentice: Love of letter writing and scripting
Golfing novice: Avid learner of an indescribable sport
Theater goer: Broadway, London and all places in between