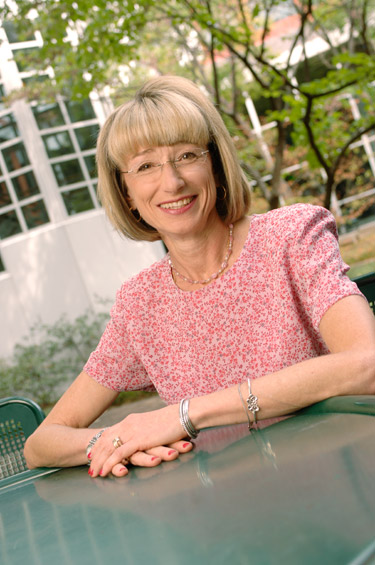 To say that Nancy Lea Hyer is organized is an understatement. The Associate Professor of Management is well-known in Owen circles for her methodical approach to teaching, and that, not surprisingly, has led to some good-natured ribbing from her students.
She recalls the time when a group of them put on a skit that portrayed her using a flip chart to plan her family's weekend activities. It would have been clever had it not been so close to the truth. "They thought they were doing this absolutely hysterical piece, but we really do that," she says with a grin.
While this may seem extreme to some, it's fair to say that she comes by it honestly. After all, she's an expert in cellular manufacturing and project management. She figures if manufacturing can be made more efficient by improving processes, why can't it work at home, too?
"Teaching process design and improvement has probably made me more organized than is good for a sane person, but at least I know what goes where. There's a place for everything, and everything is in its place."