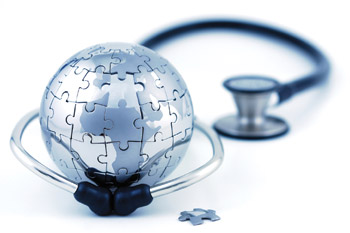 There's more to great health care than medicine. While physicians, nurses and hospital administrators are experts at patient care, they often lack the business skills needed to be effective managers. The new Vanderbilt Master of Management in Health Care is a one-year degree program designed to arm physicians and other clinical professionals with the business fundamentals and decision-making skills needed to manage people, programs and processes successfully.
Unlike other management programs, the Vanderbilt MM Health Care provides a business education specifically tailored to the medical field. The Owen School collaborated with top health care experts and an extensive health care management faculty to ensure an educational experience that offers immediate, tangible benefits to both students and their employers. The program marries business and management fundamentals with the complexities of the health care industry. Students attend classes one night a week and one weekend a month over the course of a year.
"The cost, quality and access problems facing the U.S. health care system are monumental. The clinician who understands the science of medicine and the science of business is in a position to create more value for our health care system," says Larry Van Horn, Director of the Health Care MBA program.
Medical organizations will gain value from this one-of-a-kind program by sponsoring clinicians, physicians and nurse managers who have management responsibility but need additional business skills to be more effective. Health care organizations can also get help with existing issues through a team capstone project in which students apply business concepts to a real problem, initiative or opportunity identified by their sponsoring employer.
"This program is designed to empower clinicians to make business decisions and effectively lead health care delivery organizations," says Van Horn.
Along with the MM Health Care, Owen offers a Health Care MBA and several open-enrollment health care programs in the Executive Development Institute. Additionally Owen has developed several custom executive programs for health care companies.